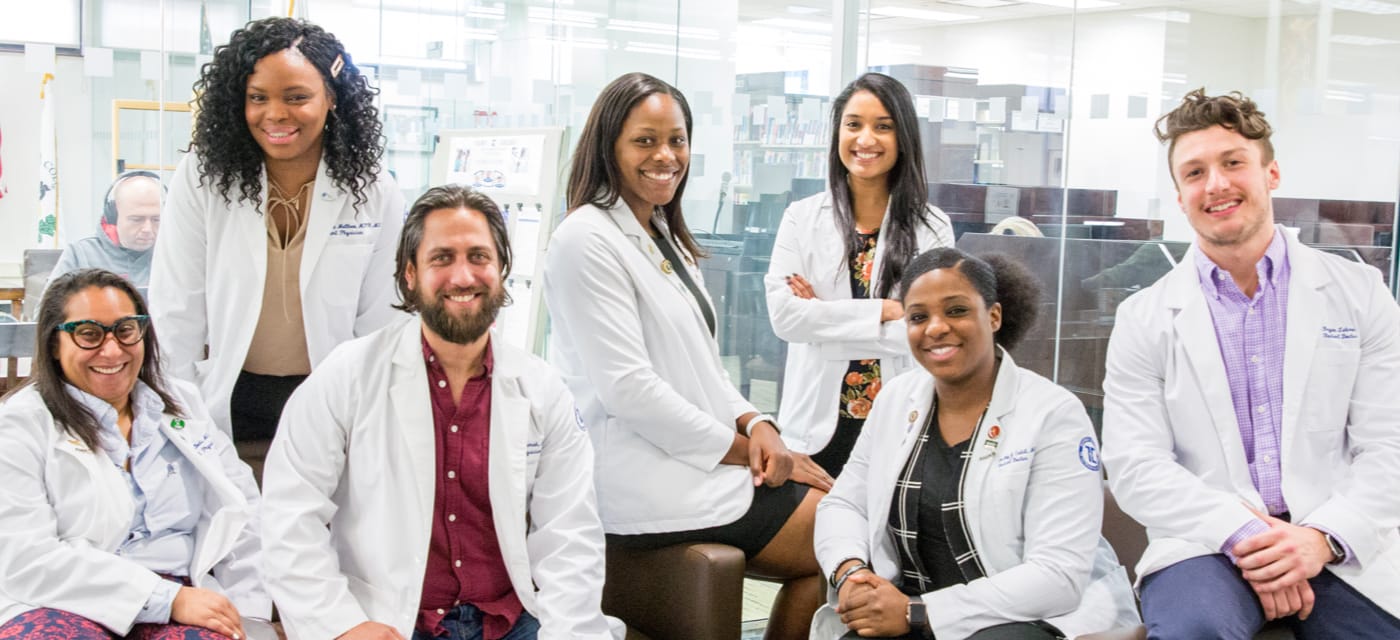 Doctor of Osteopathic Medicine
Student Life
Let's face it, medical school can be draining, but we're here for each other. Whether we're taking in the best of the neighborhood or finding fulfilling ways to apply our skills beyond the classroom, there's always something to do, see, and learn at TouroCOM. And someone to do it with.
Home to a thriving restaurant and music scene, Harlem is one of Manhattan's most vibrant neighborhoods. Our campus is located directly across from the famous Apollo Theatre, and many of our students find housing and great dining options right in the area. And Middletown is the gem of the Hudson Valley and home to the historic Paramount theater. Our campus is located just outside of town, and our students have the option of living on campus, with meals delivered to you. Great Falls shows off the artistic charm of Montana and is an outdoor adventurer's dream with hiking, biking, fishing, birding, kayaking, and more.
Student organizations and activities on campus will keep you busy as well. Consider joining the Student Government Association to be a voice for your peers. Or participate in individual activities, such as health fairs.
We're a small school where students have big opportunities.
Student Government Association
Class Representatives - Harlem
Class Representatives - Middletown
Student Organizations
We're home to over 20 student groups dedicated to leadership development, professional networking, and health advocacy. Student Organizations are encouraged to align their involvement with TouroCOM's Mission & Vision, which is focused on increasing the number of primary care physicians in underrepresented communities.