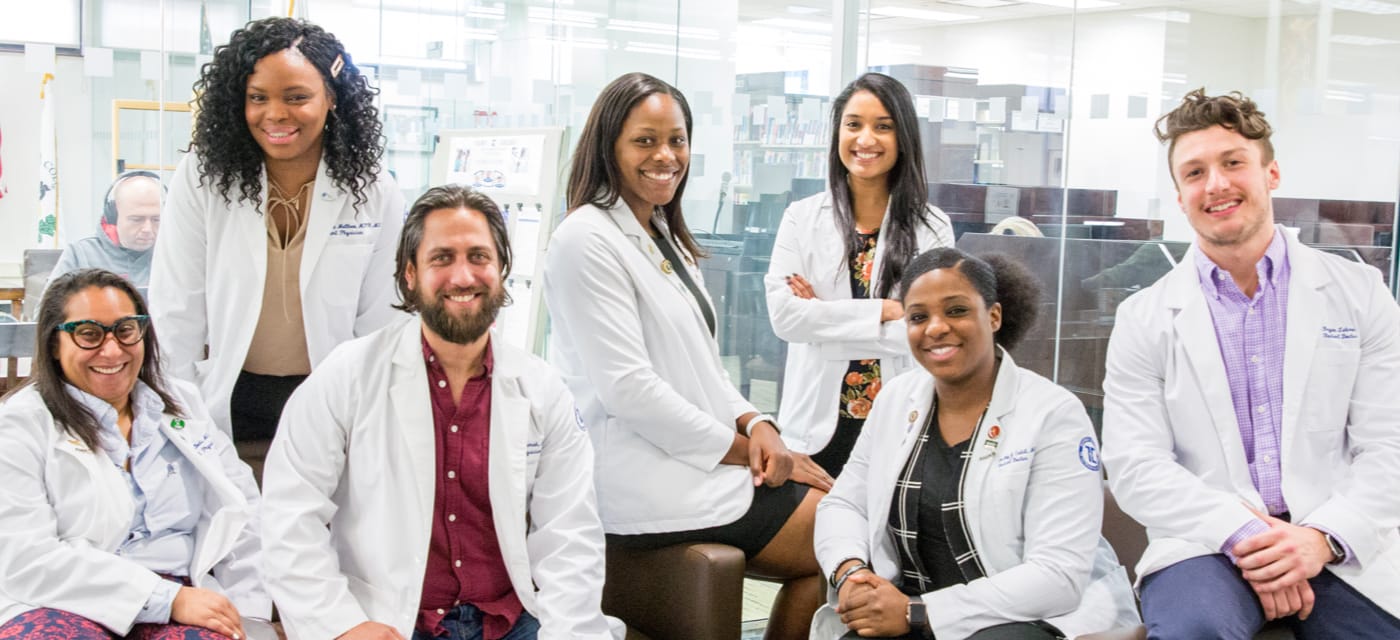 Doctor of Osteopathic Medicine
Learning Objectives
The TouroCOM Programmatic Level Educational Objectives are based upon the AACOM Osteopathic Core Competencies for Medical Students and the TouroCOM Mission. They are statements of the knowledge, skills, behaviors, and attitudes that TouroCOM students are expected to exhibit as evidence of their readiness for graduate medical education prior to successful completion of the program.
Students will demonstrate and apply knowledge of accepted standards in Osteopathic Manipulative Treatment (OMT). The educational goal is to train a skilled and competent graduate medical education (GME) candidate who remains dedicated to life-long learning and to practice habits in osteopathic philosophy and manipulative medicine.
Students will demonstrate the knowledge of established and evolving biomedical, clinical, epidemiological, public health, and behavioral sciences and their application to high-quality osteopathic patient care necessary for successful transition to GME.
Students will develop the skills to access, interpret, and critique research that communicates new developments in medicine, and appreciate the role of life-long learning in delivering the best care to one's patients.
Students will demonstrate the ability to provide patient care that incorporates the osteopathic philosophy, patient empathy, awareness of behavioral issues, the incorporation of preventive medicine, and health promotion that recognizes the unique health care needs of underserved communities.
Students will exhibit interpersonal and communication skills necessary to establish and maintain professional relationships with patients, families, and other members of health care teams. Students will appreciate the roles and responsibilities of all members of the health care team.
Students will uphold the Osteopathic Oath in the conduct of their professional activities that promote advocacy of patient welfare, adherence to ethical principles, collaboration with health professionals, life-long learning, and sensitivity to a diverse patient population. Students should be cognizant of their own physical and mental health in order to care effectively for patients.
Students will develop the skills to critically evaluate methods of clinical practice and integrate evidence-based medicine into patient care. Students will show an understanding of research methodology and the role of research in the practice of medicine and improving patient care practices.
Students will demonstrate knowledge of health care delivery systems and the resources available to provide safe, effective, patient-centered osteopathic medical care.