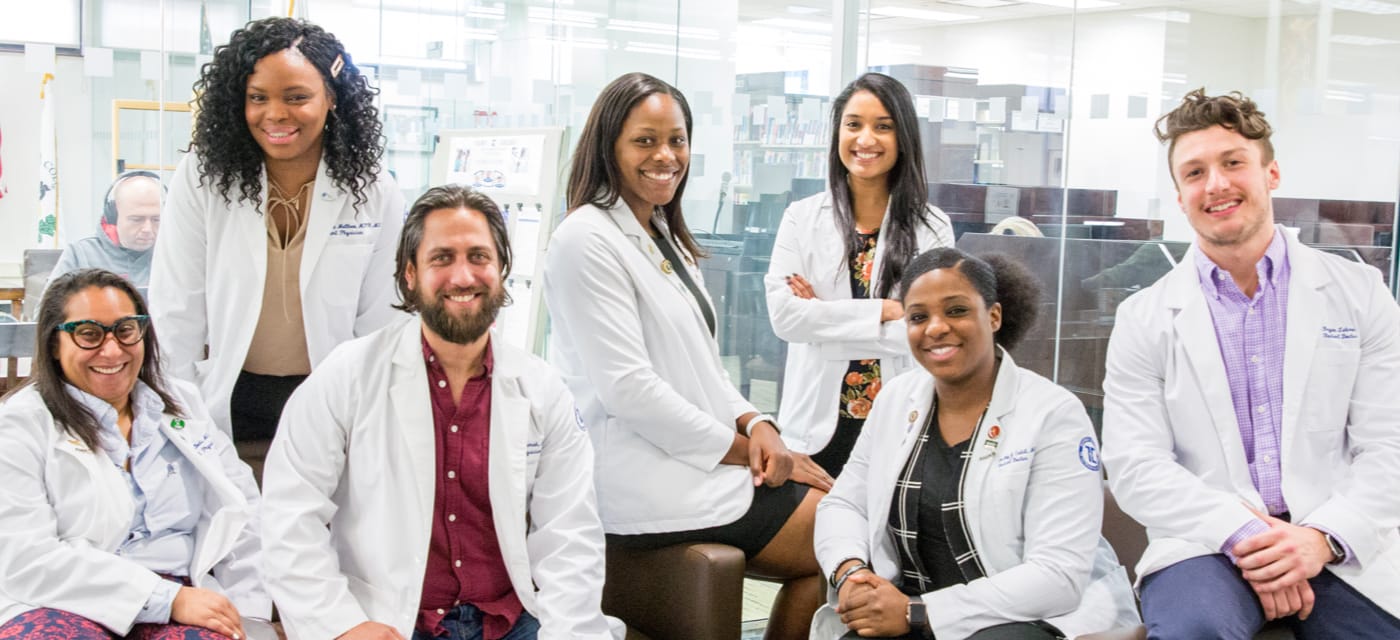 Doctor of Osteopathic Medicine
Judith Binstock, MA, PhD
Professor of Biochemistry; Course Director of Medical Biochemistry and Medical Genetics
Touro College of Osteopathic Medicine - Harlem
Dr. Judith Binstock's thesis work centered on studying a complex of enzymes involved in fatty acid oxidation. She has held post-doctoral fellowships in the Departments of Biochemistry at Mt. Sinai School of Medicine, New York City where she worked on protein isolation and at New York Medical College, Valhalla, New York, where she trained in the use of molecular biology techniques. She went on to be a research associate in the department of Endocrinology/Medicine at New York Medical College studying cortisol metabolism and its connection to primary open angle glaucoma. Dr. Binstock is also interested in the application of DNA techniques for analysis and has published a review on using PCR techniques in analyzing onychomycosis disease. Dr. Binstock taught at the College of Podiatric Medicine in New York City from 1986-2007 where she directed and lectured in the Medical Biochemistry program for the Pre-Clinical Sciences. She previously lectured in the Biochemistry program at the Touro MS/MD Biomedical Program and has also been involved in designing and teaching Molecular Biology/Molecular Genetics. She joined TouroCOM at its inception in 2007 as Associate Professor of Biochemistry. Dr. Binstock's current interest lies in best teaching techniques for Medical Biochemistry and has had over 25 years of teaching experience. She is currently the Director of Biochemistry for the Harlem campus of TouroCOM and oversees the Harlem campus biochemistry faculty and curriculum in addition to helping to coordinate the curriculum with the Middletown TouroCOM campus. She is a charter member of the International Association of Medical Science Educators (IAMSE) as well as a member of the Association of Biochemistry Course Directors (ABCD). She was awarded Teacher of the Year for the academic year 2011-2012 by Touro College of Osteopathic Medicine. She is an active member of the TouroCOM Admissions and Curriculum Committees. Dr. Binstock has a keen interest in medical education and has presented 3 abstracts and posters based on a research project funded by the American Association of Colleges of Osteopathic Medicine (AACOM) on the importance of prerequisites for medical school. The complete results of the prerequisite research project were recently published in the Journal of the American Osteopathic Association (JAOA) in April 2014. She also acts as a reviewer for publications in JAOA. She is presently chairing a Curriculum subcommittee on horizontal and vertical integration within the first 2 years of medical education stressing the integration of medical and clinical sciences. She is presenting a poster at the 2015 ABCD conference entitled: "Clinical Vignettes in Medical Biochemistry: A Teaching Tool in a Large Group Setting".
Publications
Arbor, S., Binstock, J., Panini, S., Rashid, H., & Abali, E. E. (2020). Development and Validation of a Shared Secure Biochemistry Test Bank for Medical, Dental, and Pharmacy Schools. Medical Science Educator, 30(1), 403–415. https://doi.org/10.1007/s40670-020-00919-y
Binstock, J., Pino, M. A., & Primavera, L. H. (2020). What Physicians Wished They Would Have Learned in Medical School: a Survey. Medical Science Educator, 30(1), 299–306. https://doi.org/10.1007/s40670-019-00903-1
Binstock, J., & Pino, M. A. (2019). Physicians Perspective on their Preclinical Medical School Curriculum. 23rd Annual Meeting of the International Association of Medical Science Educators.
View All on Touro Scholar