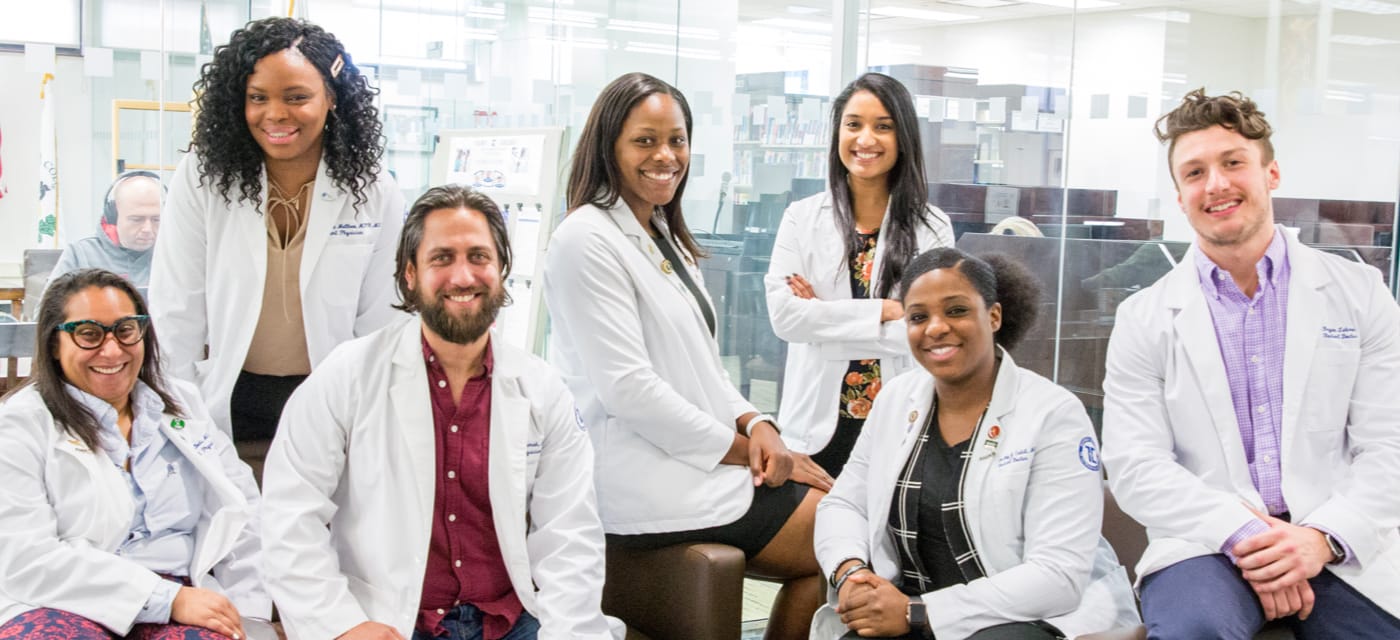 Doctor of Osteopathic Medicine
Maysa Azzeh, PhD
Associate Professor; Course Director for Microbiology
Touro College of Osteopathic Medicine - Harlem
Contact
230 W. 125th Street, Room 428
Dr. Azzeh studied Biology and majored in Microbiology at the Goethe University of Frankfurt, Germany, where she gained a deep insight into different fields of Microbiology as part of her education. She did her Ph.D. in Microbiology and Molecular Biology at the Justus Liebig University of Giessen. Her research spanned different aspects of Microbiology: she studied Borrelia Burgdorferi and cytokines production following infection in her Master's thesis, she analyzed the cRNA promoter of the Influenza A virus in her Ph.D. thesis, she then went back to the field of Bacteria and worked on bacterial vectors in her first Post-doctoral training at the Justus Liebig University of Giessen, before she moved back to the Virology field in her second Post-doctoral and worked on the Cytomegalovirus at the Hebrew University of Jerusalem.
Dr. Azzeh took an Assistant Professor position at Al-Quds University in 2004, where she built the first Palestinian Virology Research Laboratory within the Medical Research Center she was directing. Initially, she was focusing on basic research studying human cytomegalovirus HCMV assembly and the role of cellular kinases. She branched her interest into the applied side of Microbiology, which started with an HBV project funded by the prestigious DFG-German Research Council. Her HBV research varied from epidemiology, typing, mutations analysis up to vaccine efficacy among Palestinian children of the vaccination era and among those children, who are born to HBV-positive mothers. Her laboratory performed genotyping and sequencing of other viruses circulating among Palestinians including Adenovirus, influenza A and HCV. She supervised theses of eleven MS students, most of which were published in international scientific journals along with over 175 GenBank archived sequences. She also reviewed several papers in the same field throughout her carrier. One of the goals of her research is to establish a database for a wide range of different viral genotypes, which would have a major aspect in public health, managing possible outbreaks, and drug and vaccine design. Additionally, when she observed the need for reliable diagnostics of viral infections, she utilized her molecular biology skills to establish affordable molecular biology diagnostic testing of clinical samples for various respiratory tract viruses, hepatitis viruses, herpes viruses, and multi-resistant bacteria. This service helped the Palestinian medical community by contributing to lower numbers of prescriptions for antibiotics and the saving of lives and eyes of some individuals.
Dr. Azzeh started working at Touro University in 2019, where she teaches Microbiology and established her Virology research laboratory, where she continues studying the influence of host cellular kinases on human cytomegalovirus HCMV assembly events in the infected cell. She is also planning on developing new projects tackling Genetic epidemiology surveys and the worldwide distribution of viral genotypes.
As part of Touro University's engagement in the community, Dr. Azzeh is part of the COVID-19 Greater Harlem Chamber of Commerce Uptown Leaders Health Committee, ongoing since April 2020. She contributes to general knowledge and updates on COVID-19 epidemiology, severity, and vaccines.
Publications
Nassif AB, Talib MA, Azzeh M, et. al. "Software defect prediction using learning to rank approach." Scientific reports, 13(1), (2023) 18885. doi: 10.1038/s41598-023-45915-5
Yagin FH, Alkhateeb A, Colak C, et. al. "A Fecal-Microbial-Extracellular-Vesicles-Based Metabolomics Machine Learning Framework and Biomarker Discovery for Predicting Colorectal Cancer Patients." Metabolites, 13(5), (2023) . doi: 10.3390/metabo13050589
Yagin FH, Cicek İB, Alkhateeb A, et. al. "Explainable artificial intelligence model for identifying COVID-19 gene biomarkers." Computers in biology and medicine, 154(), (2023) 106619. doi: 10.1016/j.compbiomed.2023.106619
Sivani BM, Azzeh M, Patnaik R, et. al. "Reconnoitering the Therapeutic Role of Curcumin in Disease Prevention and Treatment: Lessons Learnt and Future Directions." Metabolites, 12(7), (2022) . doi: 10.3390/metabo12070639
Azzeh M, Peachey G, Loney T, et. al. "Prevalence of High-Risk Disordered Eating Amongst Adolescents and Young Adults in the Middle East: A Scoping Review." International journal of environmental research and public health, 19(9), (2022) . doi: 10.3390/ijerph19095234
Azzeh M, Battaglia M, Davies S, et. al. "Novel intranasal treatment for anxiety disorders using amiloride, an acid-sensing ion channel antagonist: Pharmacokinetic modeling and simulation." International journal of clinical pharmacology and therapeutics, 60(6), (2022) 253-263. doi: 10.5414/CP204217
Lu PW, McCarty JC, Fields AC, et. al. "The Distribution of Colorectal Surgeons in the United States." The Journal of surgical research, 251(), (2020) 71-77. doi: 10.1016/j.jss.2020.01.015
View All Publications