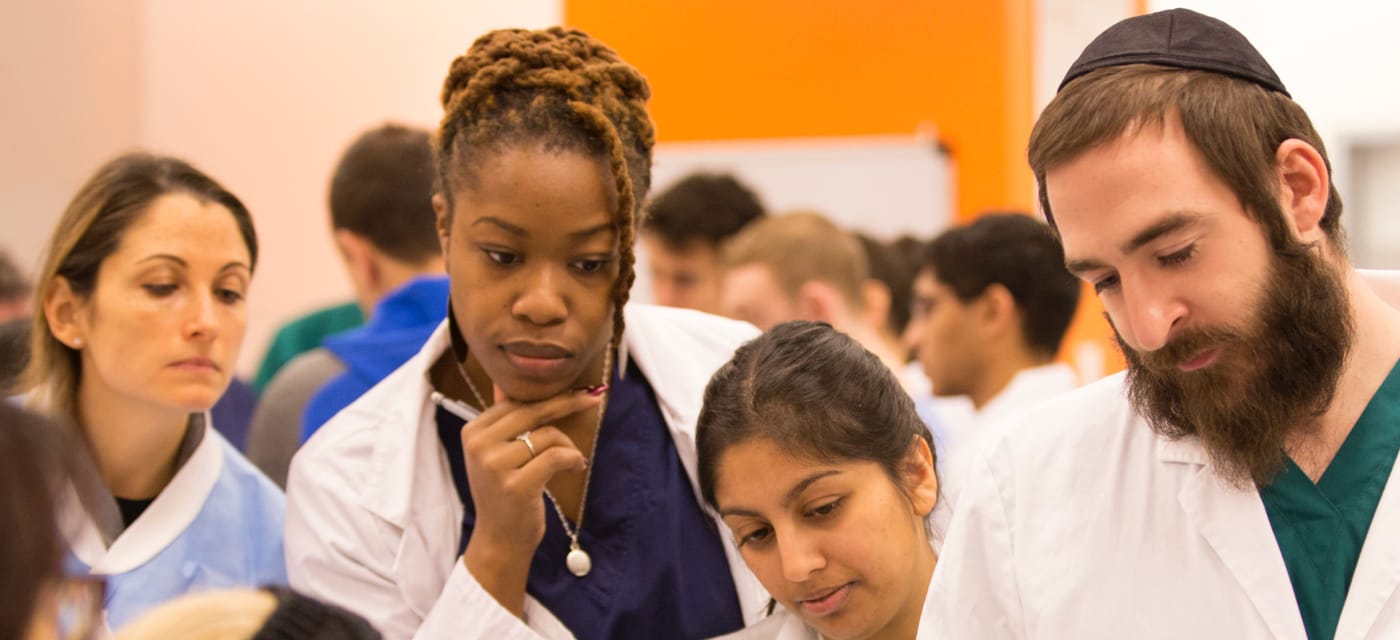 About TouroCOM
Our Mission & Vision
When we welcomed our first class in 2007, we had a rare opportunity. We imagined creating a socially aware program that embraced the technological and medical standards of the new millennium.
And that's what we're doing.
Our Mission
The Touro College of Osteopathic Medicine is committed to training osteopathic physicians, with a particular emphasis on practicing medicine in underserved communities, and to increasing the number of underrepresented minorities in medicine.
We value and support public service, research, graduate medical education, and osteopathic clinical service in the community that will strive to improve health outcomes for those we serve.
We will work to educate students through the use of the latest innovative education techniques using summative and formative measures so as to graduate qualified osteopathic physicians.
Goals
Graduate qualified osteopathic physicians
Promote the practice of medicine in underserved areas
Increase the number of underrepresented in medicine (URM) physicians
Improve health outcomes in the community through public service, research, osteopathic clinical service, and graduate medical education.