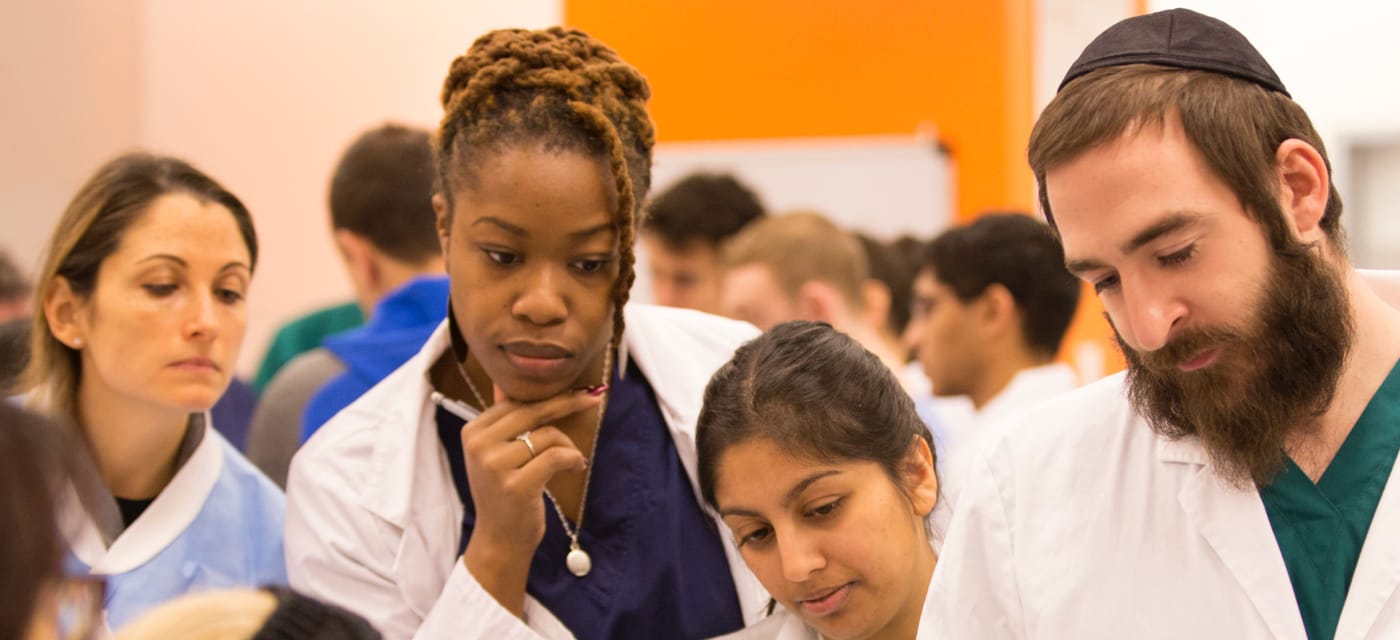 About TouroCOM
Strategic Plan
In order to continue to meet our mission, during the Fall of 2017 and into the Spring of 2018, TouroCOM administration, faculty, staff, and students met on numerous occasions to discuss strategic priorities and to develop goals for the TouroCOM 2018-2023 Strategic Plan.
TouroCOM identified nine strategic areas of focus for the updated strategic plan, these included: Academics, Alumni, Clinical, Community Service/Outreach, Facilities, Faculty Development, Fundraising, Research, and Student Services. Workgroups were assigned to address each of the strategic areas of focus. The nine workgroups included membership from TouroCOM faculty, staff, and students. Each workgroup met to identify strengths and weaknesses of TouroCOM. From this discussion, the workgroups identified goals for each TouroCOM strategic direction as well as tactics (more specific tasks) as well as responsible parties to achieve each goal over the next five years (2018 – 2023).
Workgroup feedback was compiled into a draft strategic plan that was circulated to all TouroCOM faculty and staff for review and input. The final plan sets forth the following five Strategic Goals:
Enhance the Student Experience
Deliver a High-Quality Education
Grow the Clinical Environment
Strengthen Community Ties
Expand Research and Scholarly Activity
For further information, or to read the complete plan, see the TouroCOM 2018-2023 Strategic Plan.