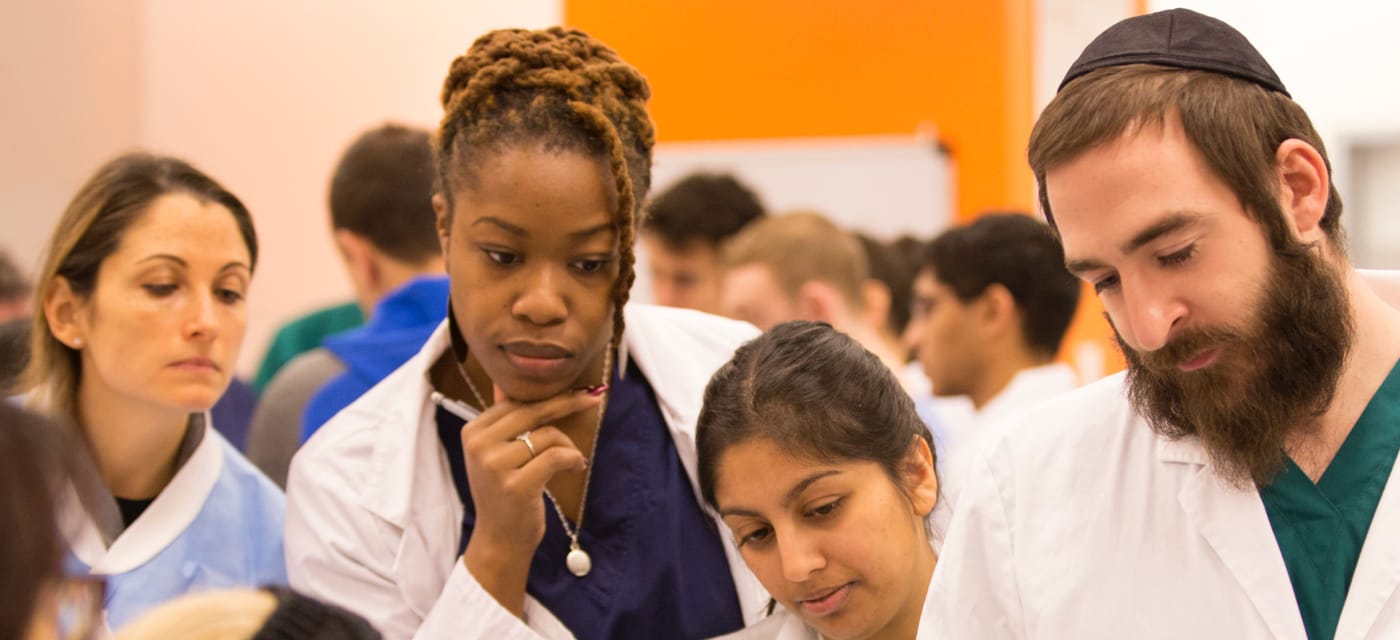 About TouroCOM
Accreditations
The Touro College of Osteopathic Medicine received full accreditation status from the Commission on Osteopathic College Accreditation (COCA) of the American Osteopathic Association (AOA) on May 19, 2011. In March 2018, the COCA conducted a comprehensive site visit of the Harlem and Middletown campuses and determined Re-accreditation for a term of seven years.
A new TouroCOM additional site campus in Great Falls, Montana has received "pre-accreditation" status and permission to recruit students for fall 2023.
American Osteopathic Association
Commission on Osteopathic College Accreditation
142 E. Ontario Street
Chicago, IL 60611
Tel: (312) 202-8124


TouroCOM is a division of Touro University, which is accredited by the Middle States Commission on Higher Education, (MSCHE) an agency recognized by the United States Secretary of Education and the Council for Higher Education Accreditation.
The Middle States Commission on Higher Education
1007 North Orange Street
4th Floor, MB #166
Wilmington, DE 19801
Tel: (267) 284-5011
This statement represents the most up-to-date information with regard to the programs described. However, the Board of Trustees and Faculty of Touro University reserve the right to institute changes in Touro's programs and policies. Since information is updated constantly, students are advised to seek further clarification from appropriate administrative offices if needed.