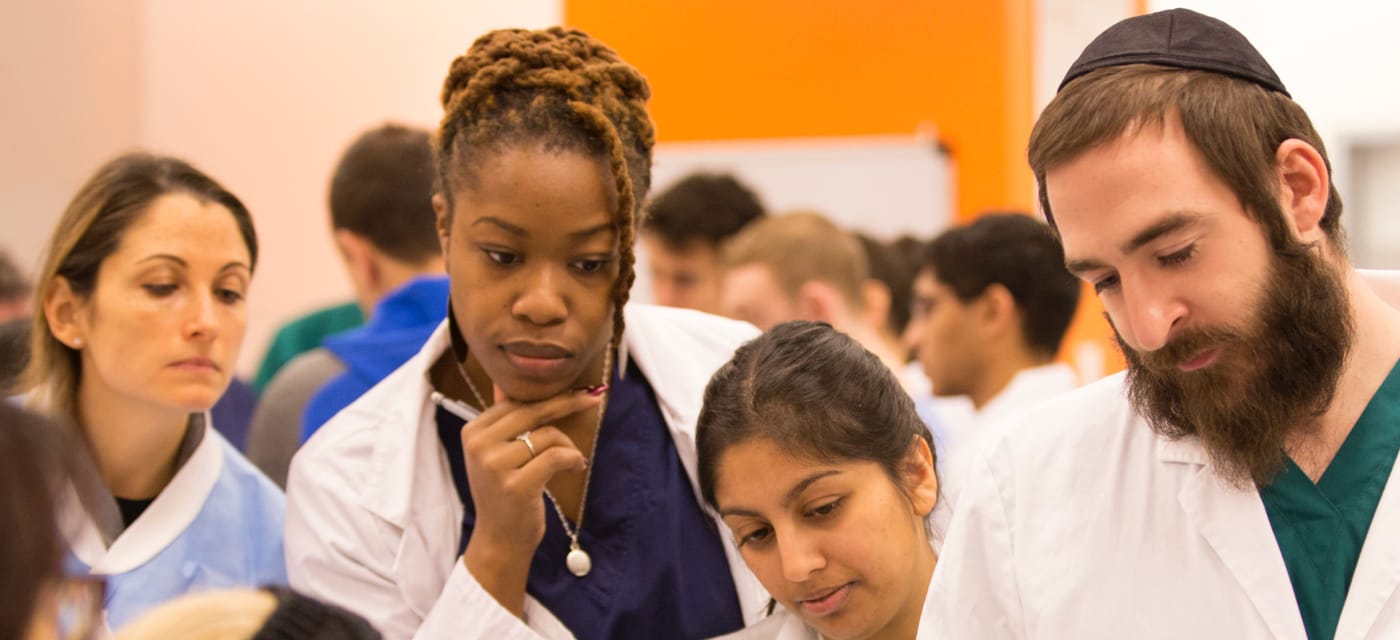 About TouroCOM
Committees
Our committees are an important voice in making sure our diversity efforts are inclusive and include faculty, staff, students, and community members.
Diversity & Inclusion Council
The Diversity Committee is an advisory committee to the Dean's Council. The Diversity Council Committee works to uphold the goals of diversity and inclusion practices, as well as review, revise, and create policies and procedures as they relate to diversity at TouroCOM. Membership of the committee consists of equal representation from the faculty, staff and student bodies of both the TouroCOM Harlem and Middletown campuses.
Community Service Committee
The Community Service Committee identifies opportunities and organizes the participation of students and faculty/staff within local and underserved communities in programs that will enhance students' educational experiences, provide supervised patient contact within the underserved patient populations, and help students begin to learn to apply basic medical knowledge to an actual clinical scenario.
Community Advisory Boards
The Community Advisory Boards of both the Harlem and Middletown campuses were formed to provide a vehicle for communication between the college's neighboring community leaders and the school in order to address mutual concerns and develop strategies to help the college meet its mission.