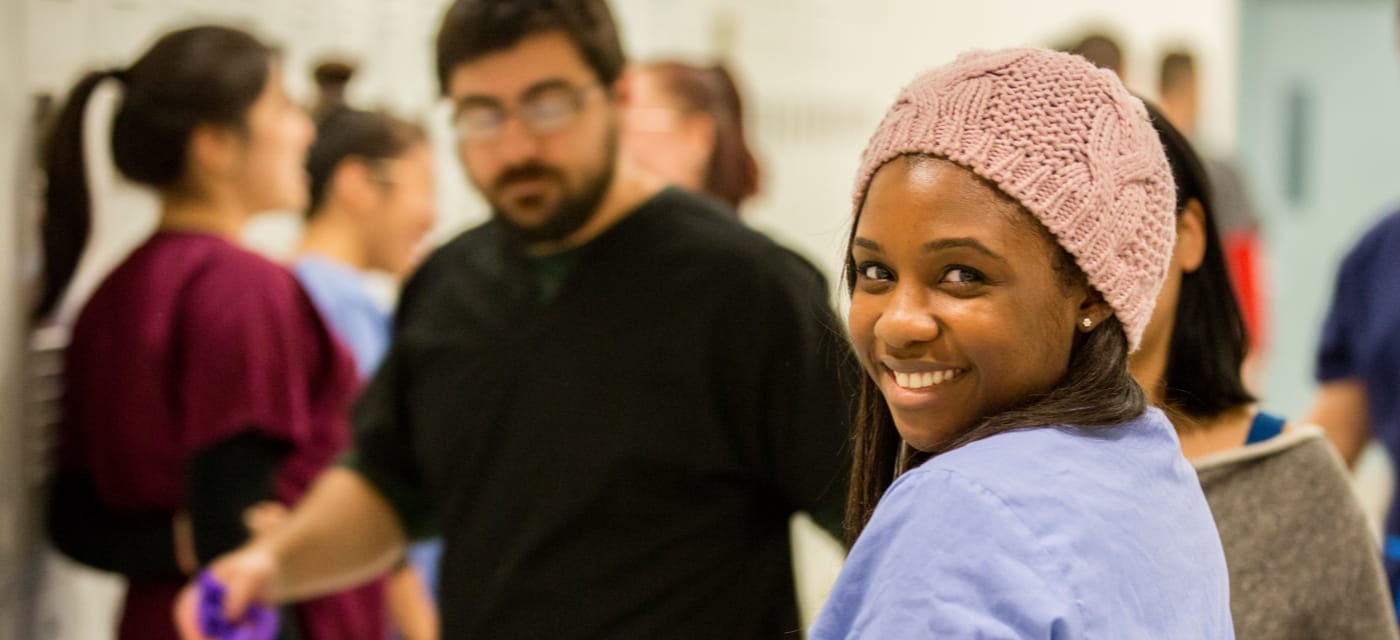 Admissions & Aid
Transfer Students
You'll find the support and flexibility you need to finish what you've started. However, prior to applying, please contact the campus to which you would like to transfer into to determine if there are available seats to facilitate your transfer.
We accept applications from those who want to transfer in as a second-year student from COCA and LCME accredited medical schools. In the case of LCME transfers, the COM requirement for osteopathic manipulative medicine must be completed prior to graduation. If you have any question, please email admissions.tourocom@touro.edu.
Admissions Requirements
Applicants must be in good academic standing and provide reasonable grounds for seeking a transfer.
Transfer candidates should also be eligible for re-admission to their previously attended college of medicine, as evidenced by a letter from the Dean of said college.
A minimum 2.5 overall GPA
Credit is only given for completed courses that fulfill the COM's graduation requirements
Credit is only given for courses passed with a grade of C or better
Students must complete the last two years of instruction at TouroCOM to earn their DO degree from Touro
How to Apply
Transfer applicants should apply online at apply.touro.edu. Please note, if you have previously applied to any Touro location or will be applying to the Touro California or Nevada campuses for the same admission cycle, you will need to create a new application account for TouroCOM.
The application and all application documentation must be submitted by the June 15 deadline
What You'll Need to Submit in Your Application
Non-refundable $200 application fee, which will be paid at the end of the application submission process.
Official transcripts of all college work (including COCA or LCME-accredited medical school records) should be sent to the campus address to which you are applying.
Official MCAT scores from when you had originally been admitted to the prior medical school should be sent to the campus address to which you are applying.
COMLEX-USA and USMLE Examination scores, if taken, should be sent to the campus address to which you are applying.
A letter from the Dean of your previous college of medicine that you would be eligible for re-admission.
Three letters of recommendation:

One letter of recommendation from a practicing physician (DO or MD). Please note, a letter from a DO is preferred.
Two letters of recommendation from science faculty familiar with your academic work. Please note, at least one of these two letters should be from a faculty member at the transferring institution.
Admissions Decisions
The Admissions Committee reviews completed transfer applications along with transfer credit equivalency evaluations. Decisions are based on factors that include, but are not limited to: available space, academic record, circumstances leading to transfer request, admission standards at the time of the transfer request and the interview.