Great Falls Physician Supports Next Generation of Doctors
Dr. Jim Yturri Endows Scholarship to Touro University Montana College of Osteopathic Medicine
August 29, 2023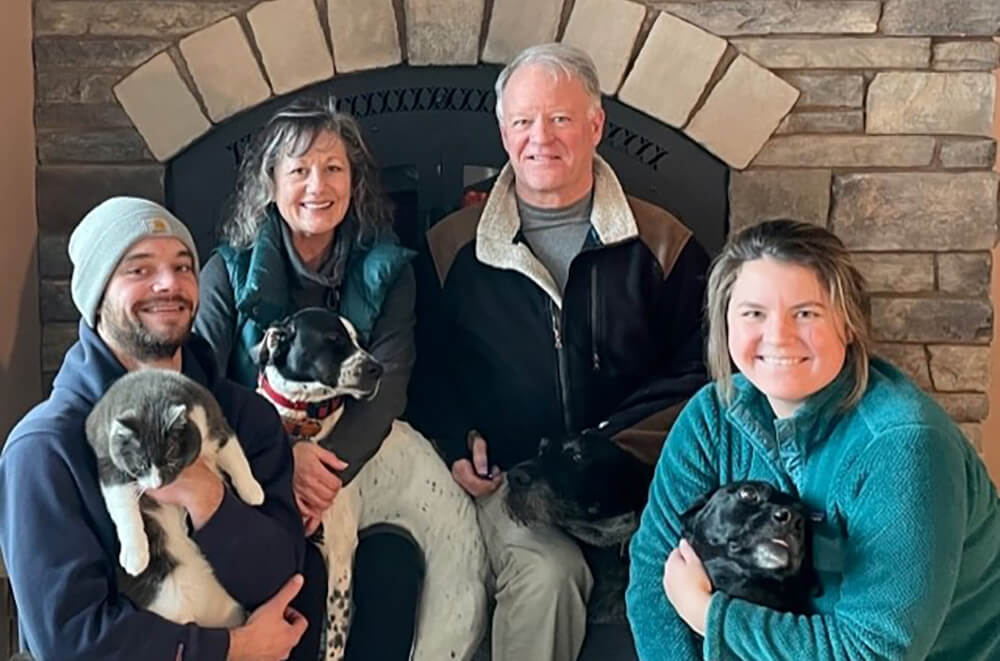 Dr. Jim Yturri with his family
Growing up in Spokane, Washington, Jim Yturri had big plans of becoming a professional golfer on the PGA tour. But as he came closer to realizing his dream, he realized that a career in medicine would be much more fulfilling. "I was attracted to the medical profession for the opportunities that a career as a physician could provide. I was even more enticed by the special relationships that develop between physicians and patients during the daily practice of medical doctors," he shared.
Yturri eventually earned his M.D. and made his way to Great Falls. As a practicing hospitalist in the region, Dr. Yturri saw firsthand the healthcare disparities experienced by the local Native Americans. "There are numerous reasons for these disparities, and many of these factors are very difficult to change," he said. "However, I believe that if one of these factors, the lack of empowerment, could be addressed in a substantial manner, the health disparity gap could be closed significantly."
For this reason, Dr. Yturri and his wife, Cari, decided to endow a scholarship for Touro University Montana College of Osteopathic Medicine. "We wanted to support Touro's goal of training primary physicians who will practice in our region. In addition, Touro's focus on developing medical career opportunities amongst underrepresented groups, such as Native Americans, resonates with our core values. We hope that our endowment will ease the financial burden of students while they are training to become our future physicians," he explained.
Located in an area that is in dire need of primary care physicians, Dr. Yturri also recognizes the importance of having a medical school in Great Falls. "Over the next 10 years, the physician shortage in our country is expected to increase exponentially. Our region can mitigate the consequences of this anticipated shortage by training physicians locally, as many of these trainees will then practice in our region," he said.
The training of Native American health professionals is particularly important to Dr. Yturri, who believes this would serve as a significant step forward in the empowerment of this population. "Touro has been successful with this model in Harlem—why not in Montana as well," he said.
Above all, Dr. Yturri is excited to partner with Touro University and have an impact in the community. "Given its history, values, and incredible leadership, Touro University will surely create a culture of excellence, compassion, and integrity within the healthcare community of Great Falls and within the region."