From Army Medic to Med Student
Veteran James Hanna Shares His Journey from Combat Medic to First-Year Student at TouroCOM Montana
September 06, 2023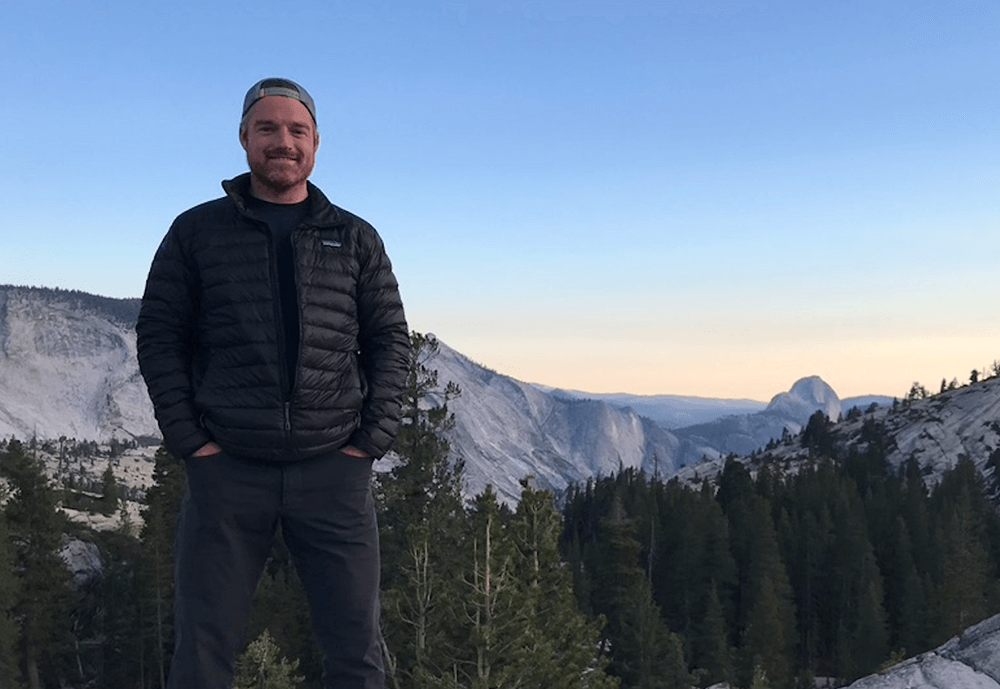 James Hanna
James Hanna, shares his journey from the military to medical school, why he's looking forward to a higher level of service and creating a culture of excellence as a member of the inaugural class of Touro College of Osteopathic Medicine Great Falls, Montana.
Undergraduate degree:
University of Arizona, Tucson, B.A. in Applied Humanities with Public Health Emphasis
Why I chose a career in medicine:
I tried a lot of routes in life, and the weird and wonderful magic of the fates led me to fall in love with medicine. The spark for this career choice was ignited when I joined the Army in the middle of a global war on terror, at the age of 27. I chose to be a medic because I was told that would get me to the fight fastest and let me do the most good there. I had no idea what I was doing, but I relished the challenge. Immediately I was disoriented, lost and utterly unready for the hardships that lay ahead. But, in short order, I learned for the first time what it meant to be a professional in the most basic sense. First, I became a professional soldier, and then,
a medical professional upon execution and completion of my combat medic training course, and subsequent service as an infantry medic.
I learned that my life, and the lives of those I served, depended upon not only my actions and attitudes on a daily basis, but also upon the readiness I brought with me from previous training, study and planning. I chose to make everything within my sphere of influence my responsibility and relished the outcomes I was able to achieve. I chose to multiply the lessons I learned as I taught them to my fellow soldiers and medics. I took command when it was needed, and I developed the ability to be led, and be truly taught at the same time. I found strength, ability and prowess as a soldier and a medic. Meanwhile, I learned humility, discipline and watched my self-oriented ego disintegrate in the face of a world of marvelous experiences, both gratifying and heartbreaking.
But I also found that my role as a medic was limited. I had fallen in love with medicine, but I had seen a way to be more, by going from a medic to a medical doctor. I have been a provider of medical care, both basic and emergent, but I'm ready to provide more, at a higher level and with greater skill. I'm here at Touro to reach for that 'more,' to attain a higher level of service, and I can't wait to do the work to get there.
Why Touro Montana:
I have long loved this state and have long desired to have a reason to stay, so the timing of the opening of this new campus, and my applying to medical school, was truly fortuitous. Also, having the chance to be part of a formative class of students at a new campus, and build a new culture of unique excellence from the ground up, was hard to pass up. Add to all of that, the underlying osteopathic principles of Touro that I so admire, and it was an easy choice.
Initial Impressions:
I love it. The campus community of students, staff and faculty are wonderful, diverse in myriad ways and absolutely welcoming and engaging. The town in particular, and atmosphere of Montana in general, couldn't be better, and I can't wait to make the most of the fantastic new, state-of-the-art campus.