Doctor and Montana Native Returns to His Roots
Thomas Miller Comes Home to Teach the Next Generation of Medical Professionals in TouroCOM Montana
August 31, 2023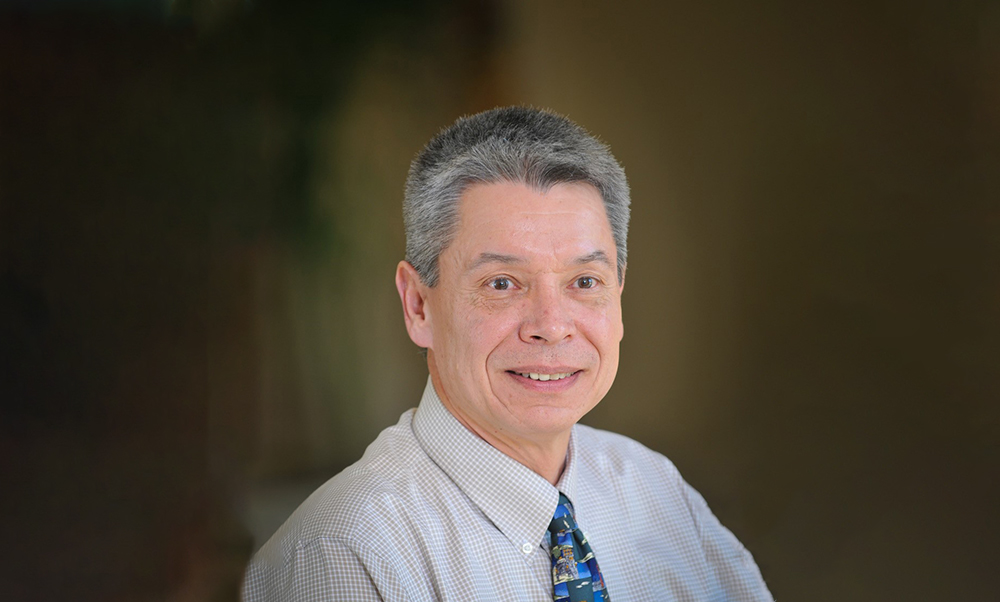 Dr. Thomas Miller
Thomas Miller, DO, talks about growing up in rural Montana, his career as a doctor and why he decided it was time to come home and teach the next generation of medical professionals.
What was it like growing up in Montana?
I was born and raised in Western Montana. Growing up, if we needed a doctor or medical care, it meant that our parents had to drive at least 30 miles each way to a medical clinic. My parents had to go 90 miles to Missoula to pick up prescriptions that were not available in the local pharmacy. Medical care in the community was only sought when major problems occurred and many times, it would be too late to fix. Healthcare literacy was extremely low with much misinformation about medical issues. I was only the second person in the history of my high school to graduate from college.
What made you choose a career in medicine and specifically, osteopathic medicine?
Going to medical school was a dream that I did not feel was possible while growing up and even when I attended undergrad at the College of Great Falls (now the University of Providence, Great Falls). A professor, Fr. McGinnis, who had a Ph.D. in biology convinced me that I had what it took to be accepted to medical school. Fr. McGinnis told me about a local DO, Dr. Howard, who practiced osteopathic manipulation (OMM) exclusively. I shadowed Dr. Howard and spoke with him extensively about osteopathic medicine. I later spoke with two DOs at the local Air Force Base. The idea of treating the patient as a whole person was appealing to me, and I decided to apply only to osteopathic medical schools. I was accepted into two schools and chose to attend Michigan State University, College of Osteopathic Medicine.
You completed your residency training while in the U.S. Air Force. Can you describe your role as a family physician in the Air Force?
My internship was completed at Mt. Clemens General Hospital in Mt. Clemens, Michigan, before completing my residency in family medicine at Creighton University, where half of my rotations were at Offutt Air Force Base and the other half through Creighton University. I started my career in the Air Force as a family physician. Through this, I absorbed the importance of learning the roles of all the members of the healthcare team. My work as a family physician in the Air Force was diverse and fulfilling. I performed OB, minor procedures, surgery assistance, and administrative tasks as part of my regular duties. No two days were the same in my profession.
In addition to your DO, you earned an MPH from Johns Hopkins. Why do you feel it's important for physicians to have training and expertise in public health?
After several years as a family physician, I was accepted into the flight medicine course, as I thought this would help me have a more
complete understanding of the Air Force. This did help me but also made me eligible to work as a flight medicine physician. Due to a shortage, my role was changed to a flight surgeon and that is where I spent the rest of my career. As a flight surgeon, I applied for and was accepted to the MPH program at Johns Hopkins University, as understanding public health is very important for this role. Flight surgeons are responsible for the health of the Air Force community to which they are assigned, whether it be a base or on a deployment to somewhere else in the world. A flight surgeon is also responsible for the occupational medicine aspect of the entire Air Force Base. After I retired from the Air Force, I worked in occupational medicine and urgent care. My MPH was an invaluable tool that helped me numerous times in both roles. It is a degree I encourage all primary care providers to consider.
Why did you decide to return to your Montana roots and join the faculty of TouroCOM—Great Falls Campus?
My wife and I have always loved Montana, where we have family and enjoy the natural beauty and activities. We lived in Washington State for many years, both during and after my Air Force career, and worked at Pacific Northwest University. In 2022, we felt a strong pull to return to Montana. Around the same time, I learned about Touro's new medical school in Great Falls, which had a mission statement that resonated with me. I was impressed by Touro's reputation for producing excellent medical providers, and I wanted to be part of their effort to address the physician shortage in Montana. I applied for a faculty position and was lucky enough to get it.
TouroCOM—Montana is aiming to train physicians who will serve the local Native American community. What do you feel are the most pressing health and medical needs facing this community?
Native Americans lack access to healthcare, especially in rural and remote areas. They also face barriers such as cost, transportation, language, and cultural differences. The Indian Health Service (IHS) is an agency that is tasked with providing health services to Native Americans, but it is chronically underfunded. Native Americans suffer high rates of diabetes, heart disease, cancer, and substance abuse compared with other racial and ethnic groups. These chronic conditions are influenced by social issues, such as poverty, unemployment, low healthcare literacy, and environmental factors, such as poor educational systems. As with many minority groups, Native Americans have a mistrust of medical providers from past historical events. They also have diverse health beliefs and practices that differ from Western medicine, such as traditional healing, ceremonies, and rituals. Medical providers need to be aware of and respectful of these factors when caring for Native American patients so they can be advocates for their patients, which is a big part of osteopathic medicine.
What is your vision for your students in the very first class of this brand-new medical school?
Some of the students are from Montana but the majority are not, including some who have never visited the state. My vision is for the students to see what I see in the state and what it has to offer. The friendliness and acceptance of the people amaze me even though I grew up with it. Seeing the stars at night while enjoying conversation in the evening mountain breeze is heaven-sent. It's experiences like these that I hope will entice the students to consider completing their residency in Montana and staying in the state to help provide outstanding medical care.
In your opinion, what skills and training are most important for physicians entering the world of healthcare today?
Learning compassion and respect for patients begins on day one of medical school. All medical students can learn the necessary skills to make a proper diagnosis and treatment plan, but if patients do not feel understood by the provider, they will not cooperate with the plan. If a patient feels understood and heard, they will more likely follow through with the steps in the treatment plan, whether it be filling a prescription or making dietary changes. Not only must providers continue their love of learning for their whole career, but they must also be an asset to their patients and community.