Studying the Effects of Pulmonary Diseases on Minority Communities
Meghan Beard Spent Her Summer at Northwell Health's Research Facility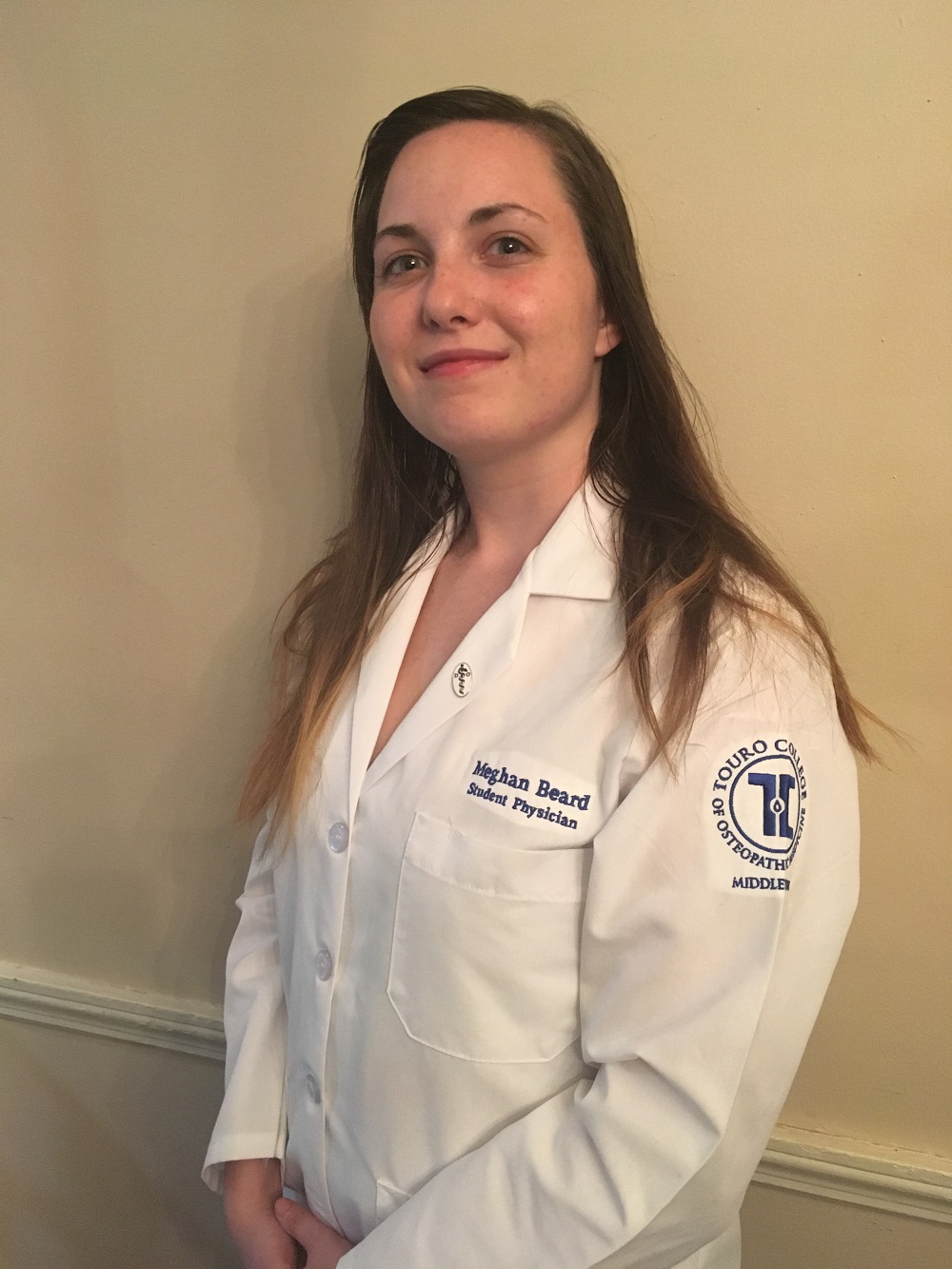 TouroCOM Middletown student Meghan Beard spent her summer at the Feinstein Institute for Medical Research, Northwell Health's principal research facility. Beard studied the effects of chronic obstructive pulmonary diseases (COPD) on minority communities. "There's a lack of data on minority patients," explained Beard. She also worked with the medical staff to recruit patients for a tele-health program, a home video tool that will enable patients to receive low-cost pulmonary treatment for their chronic conditions. Beard plans to write a paper about the reasons why some patients from minority communities declines the tele-heath treatment.
"I feel like I'm fulfilling part of TouroCOM's mission of helping people in underserved communities," said Beard, who added that the research is a nice change from the intense studying required of first-year DO students. "It's great to interact with patients after spending a year looking at books."
Beard says that choosing the medical field was an easy decision for her. Both her parents are occupational therapists.
"I grew up following them around nursing homes," laughed Beard. "Healthcare always interested me and I feel that becoming a doctor allows me to learn the most I can."