Alex Kim
Sacramento, California
Cornell University (Biology)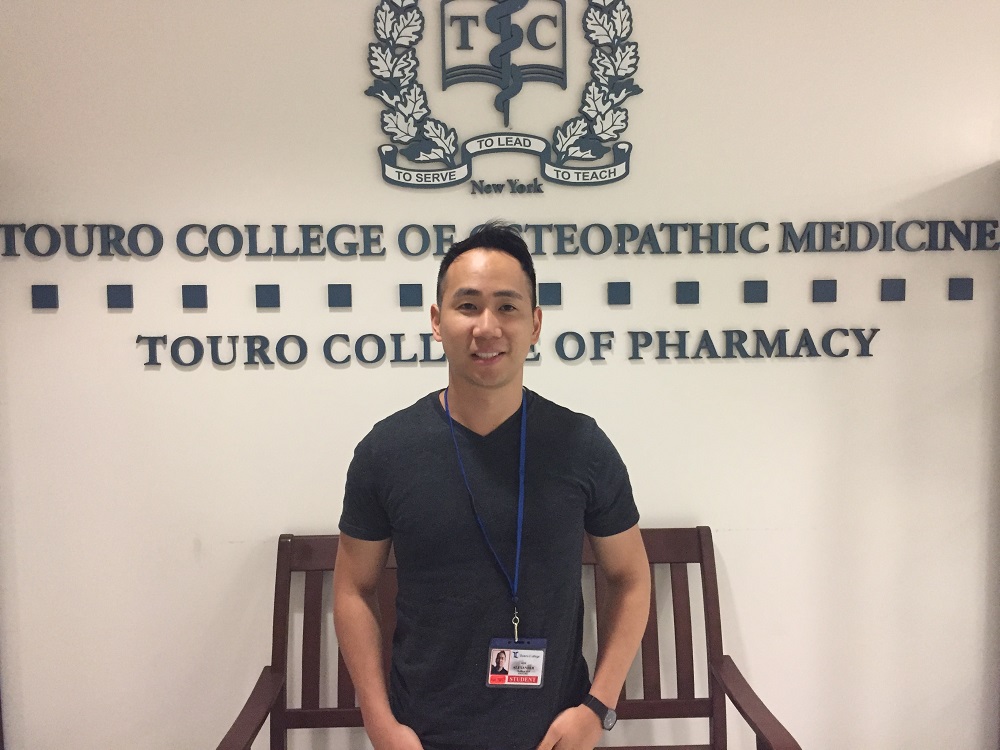 TouroCOM Student Alex Kim has something most DO students don't have on their resume: a black belt in Taekwando. Kim, whose family is Korean, said that he felt disconnected from his ethnic roots during college. He discovered a Taekwando club at a student fair. "I saw it as an opportunity to reconnect with my heritage," he explained. As part of his training, Kim also studied Jiu Jitsu and MMA-style boxing.
When Kim finished Cornell, he moved to New York to pursue a master's in nutrition. Kim also became a fixture in the Harlem community, giving free self-defense classes to women for the last six years.
After graduating from Columbia, he worked at a pharmaceutical company for several years before he realized that the pharmacy position wasn't a great fit for him. "I enjoyed it, but realized I wouldn't be happy in ten years." Given his martial arts training and his interest in the mechanical aspects of the body, Kim said that being a DO appealed to him and he applied to TouroCOM Harlem.
Fun Fact: Since moving to NY, Kim has stopped three physical and one sexual assault. "De-escalation is the most important thing," he explained, stressing the fact that he was able to stop the situation without resorting to violence. However, being a black belt means, "if the situation does become physical, you know you can handle it."