TouroCOM Middletown Holds Virtual Commencement
Class of 2020 Excels in Challenging Time of Global Pandemic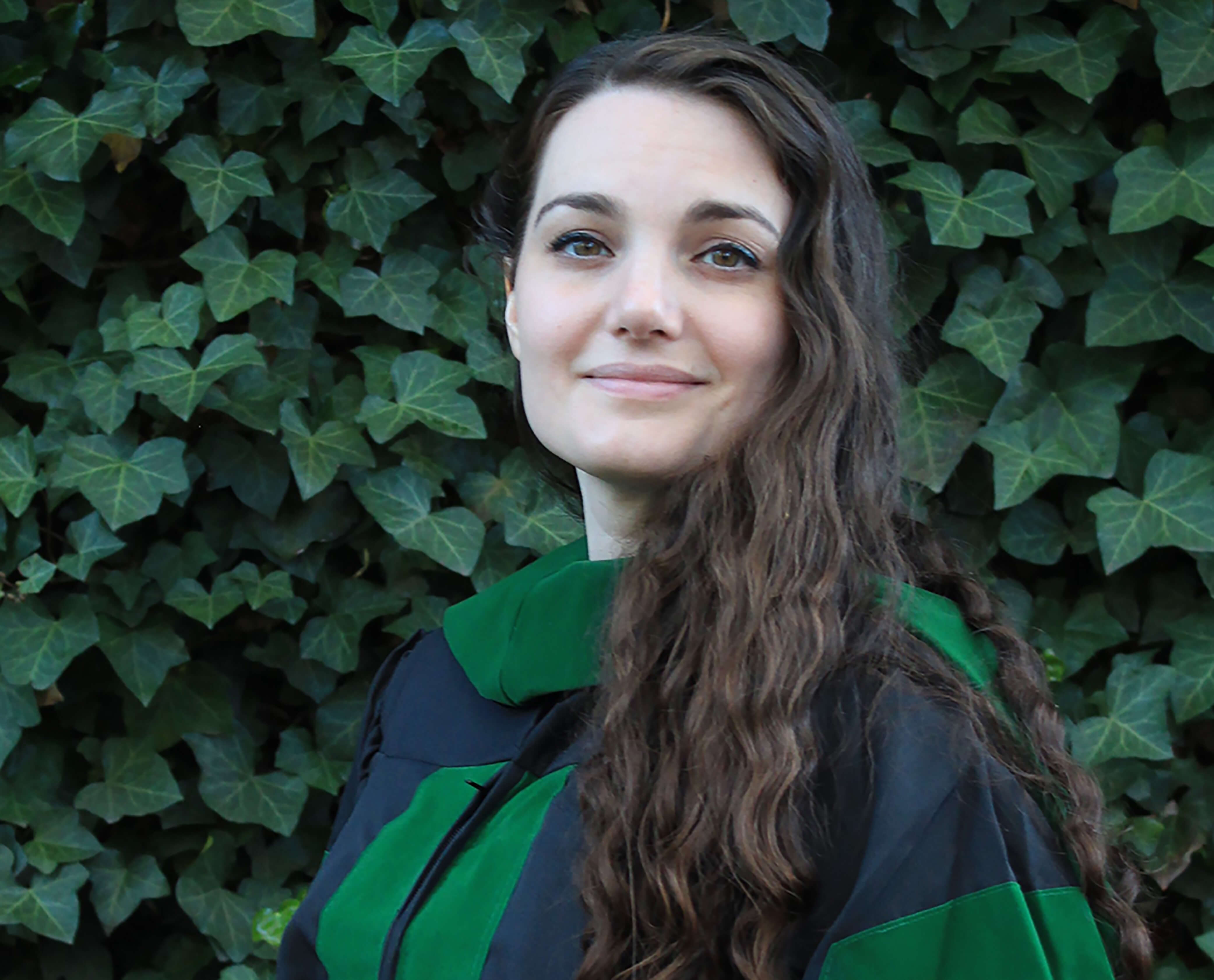 New York, N.Y. – Touro College of Osteopathic Medicine (TouroCOM) Middletown held its third commencement Tuesday. This year, it was a special virtual event for its 135 new DOs and their friends and family who were invited to sign on to the recorded event from both near and afar.
Rather than being surrounded by the customary warmth of hundreds of cheering well-wishers, marching to the stage for hooding, and reveling with classmates bonded with over four years, the graduates had their caps and gowns mailed to them wherever they'd relocated after March 13. On that date, their classrooms were shuttered, clinical rotations abruptly ended and all instruction went online due to COVID-19.
"I know that a virtual graduation with recorded messages like this one, and with a scroll of names and pictures, was not the ceremony you had in mind," Executive Dean Kenneth J. Steier, DO, said in opening remarks. "You are a unique group. The Class of 2020 not only succeeded in this challenging time, but you excelled. Motivated by your desire to volunteer in fighting this horrible pandemic, you pulled everything together to graduate six weeks early. What an amazing effort."
So for their official commencement, the Class of 2020 showed up. They signed in from Boise, Idaho and from NYC, gathering with loved ones to mark achievements. They listened to accolades from Touro's academic leadership and their deans and local officials. They congratulated one another and received kudos from faculty and friends through a live chat box while photos and videos they'd provided were displayed.
Staying with tradition, they recited the Pledge of Allegiance at the start and the Osteopathic Pledge of Commitment at the end, committing themselves to providing compassionate, quality care.
An Air of "Roll with the Punches"
"We knew Touro Middletown was a newer school when we signed on, and there's always been an air of 'roll with the punches'. Although virtual commencements are now a national trend, it seemed very fitting for TouroCOM," said graduate Lauren Fleig who signed in to watch with her mom from NYC.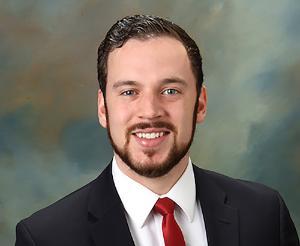 Stewart Da Silva, TouroCOM Middletown Class of 2020
Classmate Stewart Da Silva participated with his wife and two young daughters while they visited other family members in Boise, Idaho. Relatives in Brazil, from where Da Silva's parents immigrated, joined as well.
"I was able to have a small, personal graduation that allowed me to include people that could not have made the trip today," he said. "Initially, this was not the most ideal. However, now that it happened, I feel that it is so unique and special."
Dean Steier lauded the class's completion of the rigorous academic program, "outstanding" scores on their first licensing exam, and the 99 percent residency match rate to leading hospitals including the Cleveland Clinic, Mayo Clinic, University of California San Francisco, and locally, Orange Regional Medical Center, Westchester Medical Center and Staten Island Hospital.
An estimated 105 students finished early, a large number of them to help fight COVID-19 in clinics and hospitals and at the County Health Department, where they scheduled appointments and tested and tracked cases.
"You are a unique group and the Class of 2020 will forever be known as the class that graduated in the midst of the COVID-19 pandemic and rose to the occasion to join the front lines immediately," he said.
"Better Equipped Today"
In congratulatory remarks, Touro College and University System (TCUS) President Dr. Alan Kadish offered a historical perspective on the current pandemic. "As tragic as COVID-19 has been, we are better equipped today to deal with it than we would have been in the past. Today, ventilators can bridge the worst of disease for many patients. Testing – though far from perfect – can more quickly define its epidemiology, and drugs that at least have some treatment efficacy are and will continue to be emerging," he said.
"Coming to TouroCOM was indeed a wise choice. We prepare our students to help repair the world. For the rest of your lives you have an opportunity to be healers in a society that truly needs healing," Dr. Kadish said. "Never has this been more true than today, in the midst of a worldwide health care crisis."
TCUS Executive Vice President Rabbi Moshe Krupka provided an invocation. Other speakers included Touro Provost, Graduate and Professional Divisions Patricia E. Salkin, JD, TouroCOM Middletown COO and Dean of Student Affairs Jerry Cammarata, Ph.D., County Executive for Orange County Stephen Newhaus, and Orange County Commissioner of Health Irina Gelman, MPH, DPM, PhDc.
Numerous students won awards, including: Diana Tolman, who received the Donna Jones Moritsugu Memorial Award, recognizing a student who has given immeasurable support to the success of the graduating class; Maisie Orsillo, who received the "Excellence in the Clinical Years Student Award" and the Research Award; Christopher Riviello, who was awarded the "Excellence in the Preclinical Years Award"; Lauren Fleig, who received the Excellence in Public Health Award and the DO Student of the Year award with Johnny Truong, who also received the Community Service Award from the Medical Society of the State of New York. Maksim Vaysman and Jordana Yahr received the Dean's Award for the highest academic standing and for personal achievement and success in didactic studies and clinical rotations; and Lauren Fleig also was recognized with the Arnold P. Gold Foundation's Leonard Tow Humanism in Medicine Award, for clinical excellence, compassion in the delivery of care and respect for patients, their families and health care colleagues.
As the only medical school in Orange County and the second school of osteopathic medicine in the state, TouroCOM has improved the region's health care system and provided new education and career pathways to local residents. While students hail from around the U.S., the school recruits heavily from the Greater Hudson Valley area and is seeing dozens of students remain to complete their rotations and residencies at local hospitals.
Dr. Cammarata thanked Middletown Mayor Joseph M. DeStefano and the city's residents for adopting TouroCOM students as their own. "They thought of us as more than a school. Together, we were all a community of family. It made teaching family medicine so special."
Since opening in 2014, TouroCOM has focused on serving the community and improving health care of local residents. By introducing outreach and education-based programs like MedAchieve and an annual community health fair, TouroCOM is working to increase the number of minorities in medicine and provide medical care to those in need.
About the Touro College and University System
Touro is a system of non-profit institutions of higher and professional education. Touro College was chartered in 1970 primarily to enrich the Jewish heritage, and to serve the larger American and global community. Approximately 18,000 students are currently enrolled in its various schools and divisions. Touro College has 34 campuses and locations in New York, California, Nevada, Berlin, Jerusalem and Moscow. New York Medical College; Touro University California and Touro University Nevada; Touro University Worldwide and its Touro College Los Angeles division; as well as Hebrew Theological College in Skokie, Ill. are separately accredited institutions within the Touro College and University System. For further information on Touro College, please go to: www.touro.edu/news