Touro Alumni of Color Give Back During Mentoring Event
Successful Doctors Speak to Diverse Group of Students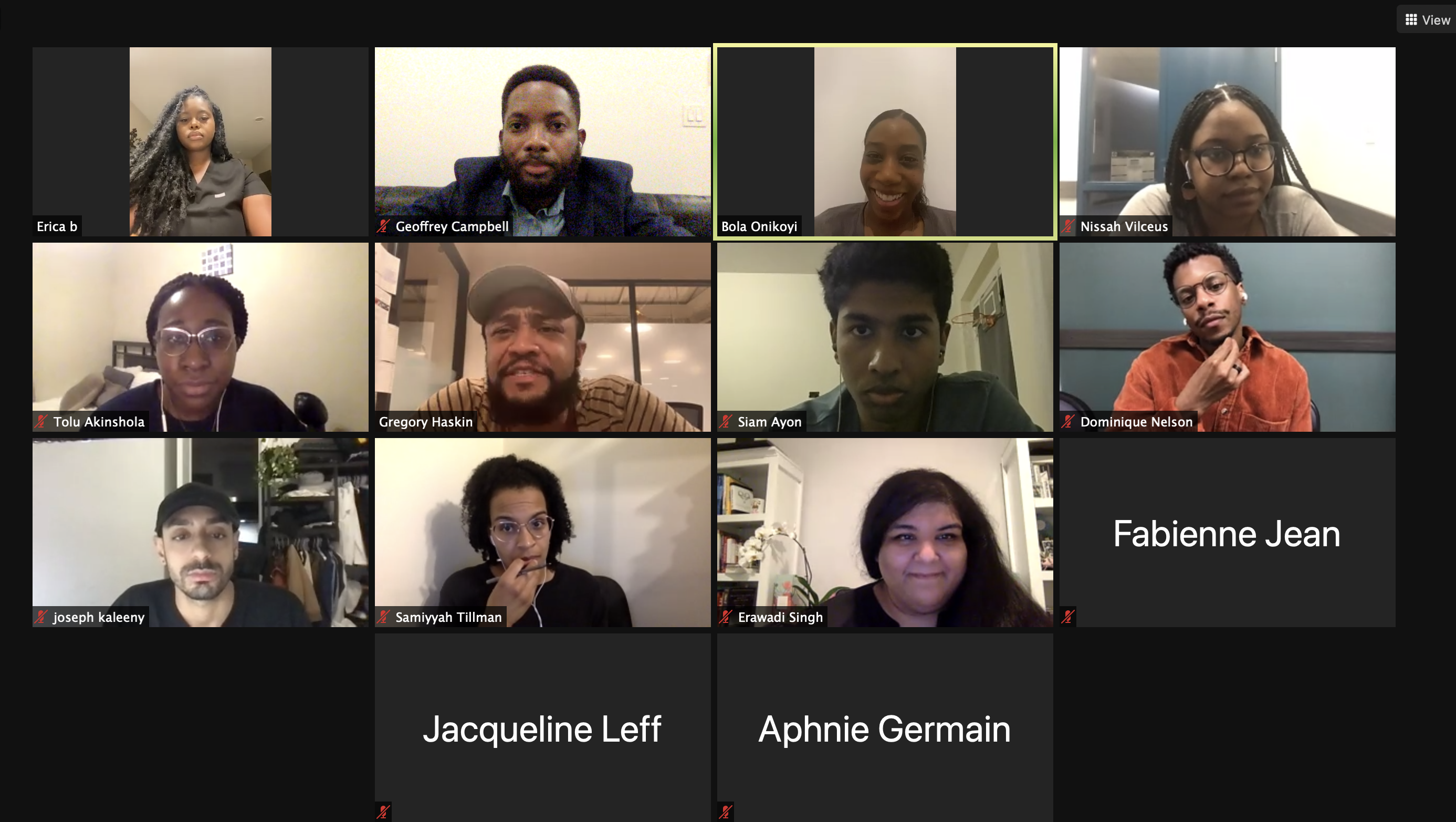 More than two dozen students tuned in for TouroCOM's Alumni of Color event. Taking place over Zoom, successful alumni spoke about the challenges they faced as physicians of color.
TouroCOM students heard from successful alumni of color during the school's first Alumni of Color Mentoring event held virtually on April 8.
Close to two dozen students from various backgrounds joined in the call, which was organized through the school's student-led Diversity Task Force and TouroCOM's Alumni Affairs department. Several alumni joined the call including Drs. Tashnia Tahsin, Chantal Gomes, Munif Hussain, Bola Onikoyi, Richard Steward, Erica Beauplan, Anthony Alvarado-Ortiz, and Erawadi Singh.
"It was great to not only hear from physicians of color and their different perspectives of what it was like to go through medical school and residency, but to hear success stories from physicians of color—all of the alumni had success stories," said TouroCOM Diversity Task Force Vice President OMS-I Geoffrey-Al Campbell. "When you're in the throes of medical school you're really overwhelmed and stressed, so being able to see physicians who went to Touro and graduated and then had overwhelming success was incredible. We were able to see the tangible results of their education at Touro. They all shared experiences from their time at Touro and how great it was, and how it prepared them for the real world. Even though our path is tough, it's doable."
After a brief introduction, students divided into break-out rooms with alumni. Questions ranged from tips to attaining a good work-life balance to getting more rotations for third year to being more cognizant of the challenges facing patients and people of color.
"These were all important topics and students need to be shown that there are folks out there who have been through what they're going through and are willing to support them and be their allies," said attendee and second-year resident Dr. Era Singh, who is finishing her second year of psychiatry residency at the University of Virginia. "I felt it was incumbent on me to reach back and help people because Touro gave me the opportunity to become a physician."
Dr. Anthony Alvarado-Ortiz said he was motivated to help current students because he wanted to give back to the school after Beth Portnoy, the school's director of Alumni Affairs, reached out to him.
"My professors at TouroCOM took a vested in interest in helping me through my first year," recalled Dr. Alvarado-Ortiz, a neurologist in Florida. "I'll never forget it. In a lot of medical schools, you're just a number, but in my experience at TouroCOM all the professors had an interest in their students. They not only wanted us to make it through medical school, but to thrive in practicing medicine. I can't think of a better place to have begun my career."
Dr. Alvarado-Ortiz said he felt the timing of the event to be important.
"We're all standing together in solitude against social distrust right now," said Dr. Alvarado-Ortiz. "It's already stressful being a doctor and talking with other doctors and students and knowing you're not alone during a time of turmoil is incredibly important."
OMS-III Mony Son said she enjoyed being on the call.
"To see these Touro alumni coming back and offering advice was really nice," said Son. "It just shows that Touro has a strong community, and we have each other's back."