Stopping the Spread
TouroCOM Middletown Students Follow Up With Positive Orange County Coronavirus Patients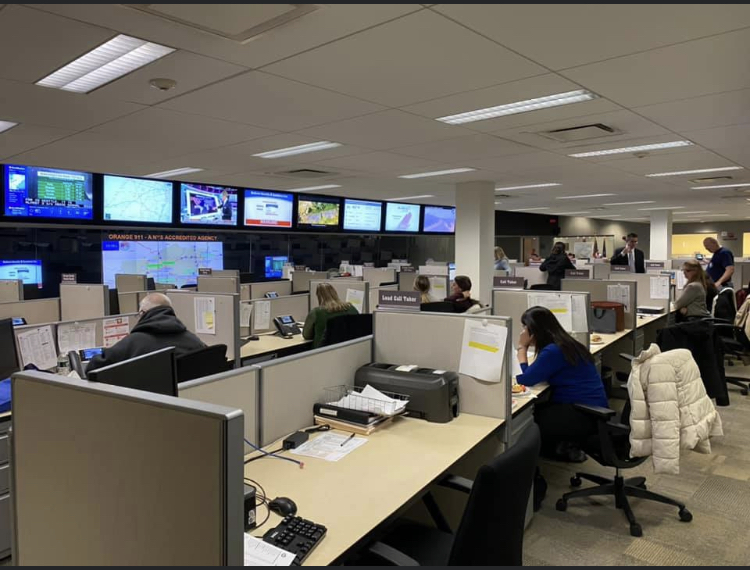 TouroCOM Middletown students are continuing in their effort to help keep Orange County safe from the spread of the coronavirus.
This week, students from the Middletown campus volunteered with epidemiologists at the Orange County Department of Health to reach out to residents who tested positive for COVID-19. (Another group of students are volunteering to answer the public health phone line in Orange County.) Students called residents after they had been informed by their primary care physician that they tested positive for the disease. Students answered any questions residents had along with reiterating basic guidelines for quarantining and self-isolating to contain the spread of the disease.
"We made sure that people understood what they had to do once they tested positive," said OMS-I John Zakhary. "We explained how long they had to be quarantined and isolated from the date of diagnosis and what their family members had to do as well. We also told them when they could come out of isolation after they had become asymptomatic."
"We also told them that their quarantine was mandatory, and a court order would be in the mail," added OMS-III Steven Silverman.
After discussing the necessary precautions, students then gave the patients lengthy questionnaires about their occupation, travel history, and who they might have interacted with over the course of their illness. Students then collated lists of individuals who might have been exposed to the disease that they gave over to the Orange County medical staff. Several students likened the experience to becoming a medical detective.
"Our clinical rotations have been halted so this was a nice way to give back," said OMS-III Bahadar Srichawla. "Many individuals were anxious and scared, so in some cases we were able to provide reassurance. Seeing the public health aspect of medicine is quite beneficial. Hopefully we won't have another pandemic, but as future physicians it's great to know the public health perspective."
OMS-II Oksana Levchenko spoke with three residents who tested positive for the virus. One resident refused to discuss who he had been in touch with.
"As students we stare in books all day so there are a lot of eye-opening moments when you're actually dealing with this firsthand and seeing it unfold," said Levchenko. "My general feeling is that there's probably no better way to get experience and understand medicine than taking part in something like this. Times like these are why we're in medical school and it's moving to see the effects our profession can have on the future of a lot of people."