Medicine and Journalism: When Two Roads Intertwine
Featuring Dr. Neha Sharma, TouroCOM Harlem Alumnna, Class of 2011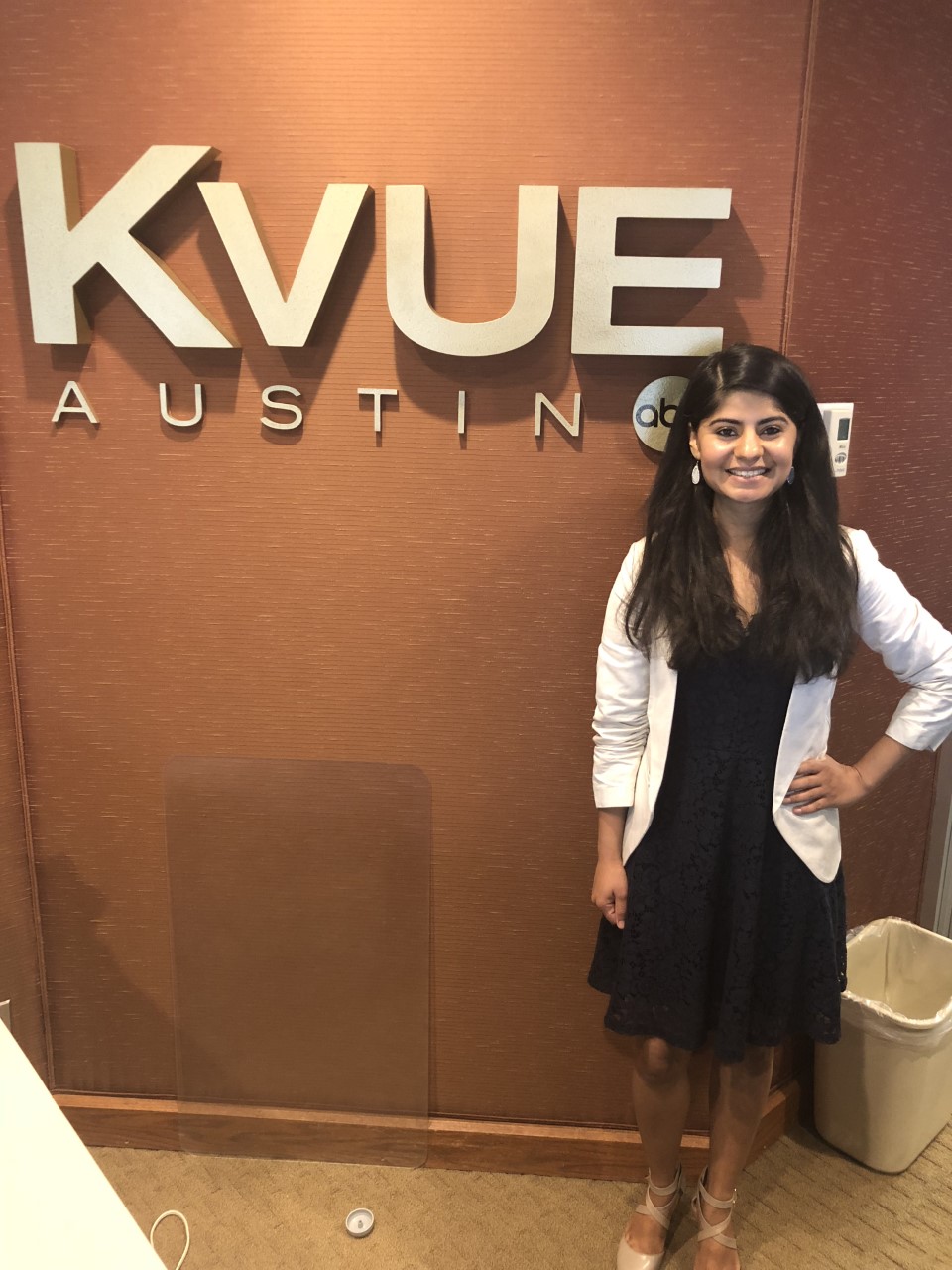 Dr. Neha Sharma, TouroCOM Harlem Class of 2011, provides expert medical commentary for KVUE, an ABC-affiliated television station licensed to Austin, Texas
Dr. Neha Sharma, Chief Hospitalist at Ascension Seton Williamson hospital in Austin, Texas who also works as a medical journalist and commentator while raising a family.
What exactly is the role of a hospitalist, and what do you like about your job?
A: As a hospitalist, I admit acutely ill patients from the emergency room and follow them until discharge. The Society of Hospital Medicine has this official definition of hospitalists: "Physicians whose primary professional focus is the general medical care of hospitalized patients. Their activities include patient care, teaching, research, and leadership related to hospital medicine."
What led you to medicine and to becoming a hospitalist?
A: My passion for storytelling led me to medicine. I was intrigued by patient stories when I volunteered at a hospital during college. Every patient had a unique story and I aspired to know, explore and resolve. I wanted a career with a good work life balance. Being a hospitalist allows me to pursue my passion in medicine while balancing other interests, hobbies and family.
Why and how did you become involved in journalism?
A: I always had an interest in writing. I started to explore this interest in high school but didn't have guidance to sustain it. When I heard about a medical journalism opportunity during my residency in internal medicine after graduation from TouroCOM, I was eager to combine my two passions. During my final year as Chief Resident, I accepted an internship at the Medical Unit at ABC news headquarters in NYC, with Chief Health and Medical Editor Dr. Richard Besser. I vetted research, interviewed researchers and wrote articles, and fell in love with medical journalism.
What happened after residency?
A: I married a surgeon in the U.S. Army and we moved to El Paso, TX, where I became a hospitalist at The Hospitals of Providence - Sierra Campus. At the same time, I became a columnist for the El Paso Times, and my columns were featured on Kevinmd.com. A year later, I became the medical contributor for the local ABC news affiliate in El Paso, KVIA, doing medical segments on live television. I also wrote articles for The City Magazine, a lifestyle monthly. Last year, we moved to Austin and to my current position as Chief Hospitalist. I have written for Medscape's clinical update "Morning Report" and provide expert commentary for the local ABC news affiliate in Austin - KVUE. I am also a contributing blogger for Sound Physicians, a national company focused on hospital medicine. But most of my energies right now are focused on my job at Ascension and raising our two-year-old daughter, Anayah!
How does your medical training and work connect with or inform your journalism?
A: My patients have inspired me to write, my medical training affords me the knowledge base and my experience in medical journalism allows me to frame the message in lay terms.
What's the most memorable story you've written or segment you've done?
A: My most memorable segment was for KVIA about thyroid cancer. I am a survivor. I was diagnosed and had surgery just before starting TouroCOM, and while in school had radioactive iodine treatment. The anchor interviewing me for the segment was also a survivor, so the conversation was personal and emotional. We talked about thyroid cancer awareness; types, symptoms and treatment; and how the diagnosis taught me to live life to the fullest. The message was powerful and connected with the audience.