Med Students Graduate Early to Join the Front Lines in the Fight Against Coronavirus
Over 200 Students From Touro College of Osteopathic Medicine's Two Campuses and New York Medical College Opt to Enter Their Profession Early at This Critical Time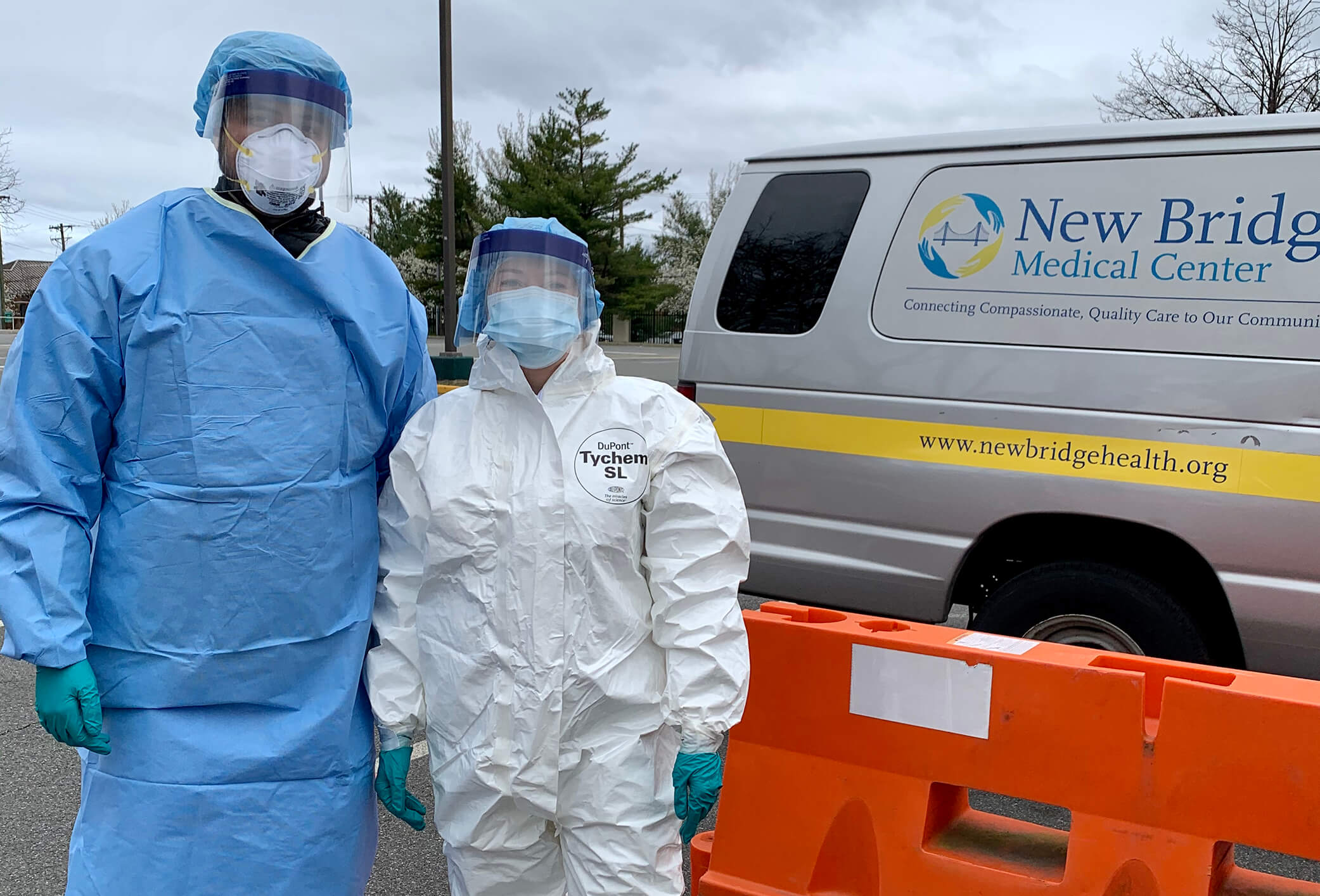 Many of this year's medical school graduates will have little time for reflection as they forgo a large ceremony in favor of rolling up their sleeves, donning masks and treating patients stricken by the coronavirus, in some cases 10 weeks early.
In line with a proposal from Governor Andrew Cuomo to enable students from all 17 state medical schools to join the front lines during this pandemic, Touro's three NY-based medical schools offered the option of early graduation. At New York Medical College, 118 students graduated on April 8.
"Since the COVID-19 crisis began here in New York, our students have truly risen to the challenge, displaying an incredible spirit of volunteerism and humanism. Choosing to graduate early will allow them to continue to take on a vital role to help during this pandemic," said Jerry L. Nadler, M.D., MACP, FAHA, FACE, dean, School of Medicine at New York Medical College.
Touro College of Osteopathic Medicine (TouroCOM) moved its graduation up to mid-April at both the Harlem and Middletown campuses, offering this option to those who have completed all academic requirements, clinical rotations, taken the board examinations and completed a graduation audit. Sixty students in Middletown and over 50 in Harlem will graduate this week.
Some students have been asked to begin their residencies early and some will be volunteering until they begin residencies in the summer.
"Our students are very dedicated and want to do something to contribute and by graduating them early, they can help the effort to treat people suffering from COVID-19. They don't want to sit on the sidelines and watch this pandemic unfold," said Kenneth Steier, DO, MBA, MPH, executive dean of TouroCOM and dean of its Middletown campus.
According to David Forstein, DO, FACOOG, dean of the Harlem campus, "Some of the local teaching hospitals, and some residency programs have called for early graduates to join the providers on the front lines in fighting the coronavirus. By graduating early, these new doctors will get into the fight 10 weeks early, which will make a huge difference at this critical time."
TouroCOM fourth-year students Amardeep Parhar and Elizabeth Luengas have been volunteering to fight COVID-19 at a drive-through test site at Bergen New Bridge Medical Center for the last few weeks. They swab patients and oversee sample prep, among other things. Parhar plans to graduate early to help the effort as a resident in internal medicine. "As a person in medicine you take an oath to help people who are sick, and do your part. I feel that's my job now," said Parhar. "It's very hard not to want to be a part of it, to do everything in my power to help." Luengas is also planning to graduate early, to focus on COVID-19 work before starting her residency. "I thought I would go into infectious diseases when I entered medical school. It's where I was meant to be," she said. "Now, here we are with a pandemic and I'm ready to go!"