Fernando P. Bruno, MD, MPH, Named Science & Technology Policy Fellow
Touro College and American Association for the Advancement of Science Announce the Fellowship Award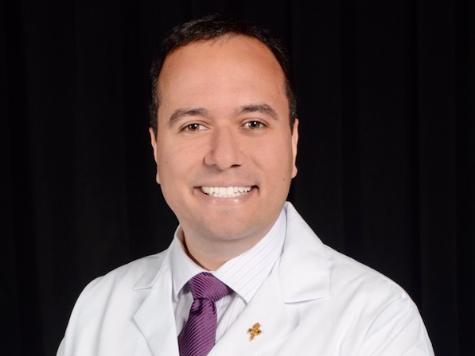 Dr. Fernando Bruno
Washington D.C. — Fernando P. Bruno, MD, MPH, associate professor in the Department of Anatomy at Touro College of Osteopathic Medicine Middletown, has been awarded a Science & Technology Policy Fellowship (STPF) from the American Association for the Advancement of Science (AAAS). His fellowship placement will be at the Center for Translation Research and Implementation Science, within the National Institutes of Health.
Dr. Bruno is among 284 highly-trained scientists and engineers who will spend a year serving professionally in federal agencies and congressional offices as a Science & Technology Policy Fellow. The U.S. government benefits from the contributions of highly-trained scientists and engineers while they learn first-hand about federal policymaking and implementation.
"I am very honored to be granted the AAAS S&T Fellowship," said Dr. Bruno. "Scientific discoveries are essential for improving patient care. Yet, according to research published in the Journal of the American Medical Association, it takes an average of 17 years for only 14 percent of new scientific discoveries to enter day-to-day clinical practice. I will work on health and science policy to identify the best strategies for ensuring successful integration of evidence-based interventions within clinical and public health settings. This active role in the fast-paced policy frontlines will be unparalleled."
For nearly half a century, the fellowship program has been in place as part of the AAAS mission to advance science and serve society. The program aims to support evidence-based policymaking by leveraging the knowledge and analytical mindset of science and engineering experts, and fostering leaders for a strong U.S. science and technology enterprise. Fellows represent a full spectrum disciplines, backgrounds and career stages.
The 2021-22 fellowship class is sponsored by AAAS, the Moore Foundation, and partner societies. Of the 284 fellows, 29 will serve in Congress, one will serve at the Federal Judicial Center, and 254 – including one fellow serving a Roger Revelle Fellowship in Global Stewardship – in the executive branch among 19 federal agencies or departments.
"As the new director of the AAAS Science & Technology Policy Fellowships program and an STPF alum myself, I am thrilled to be announcing this year's class of scientists and engineers who will bring their dedication and science-minded perspectives to U.S. policymaking at the federal level where it is needed and greatly appreciated," said STPF Director Rashada Alexander.
The Touro College and University System
Touro is a system of non-profit institutions of higher and professional education. Touro College was chartered in 1970 primarily to enrich the Jewish heritage, and to serve the larger American and global community. Approximately 19,000 students are currently enrolled in its various schools and divisions. Touro has 35 campuses and locations in New York, California, Nevada, Illinois, Berlin, Jerusalem and Moscow. New York Medical College; Touro University California and Touro University Nevada; Touro University Worldwide and its Touro College Los Angeles division; as well as Hebrew Theological College in Skokie, Illinois are separately accredited institutions within the Touro College and University System. For more information, visit www.touro.edu.
The American Association for the Advancement of Science (AAAS) is the world's largest general scientific society and publisher of the journal Science, as well as Science Translational Medicine; Science Signaling; a digital, open-access journal, Science Advances; Science Immunology; and Science Robotics. AAAS was founded in 1848 and includes more than 250 affiliated societies and academies of science, serving 10 million individuals.