Everyone Can Play
TouroCOM Middletown Students Hold Sports Clinic for Local Children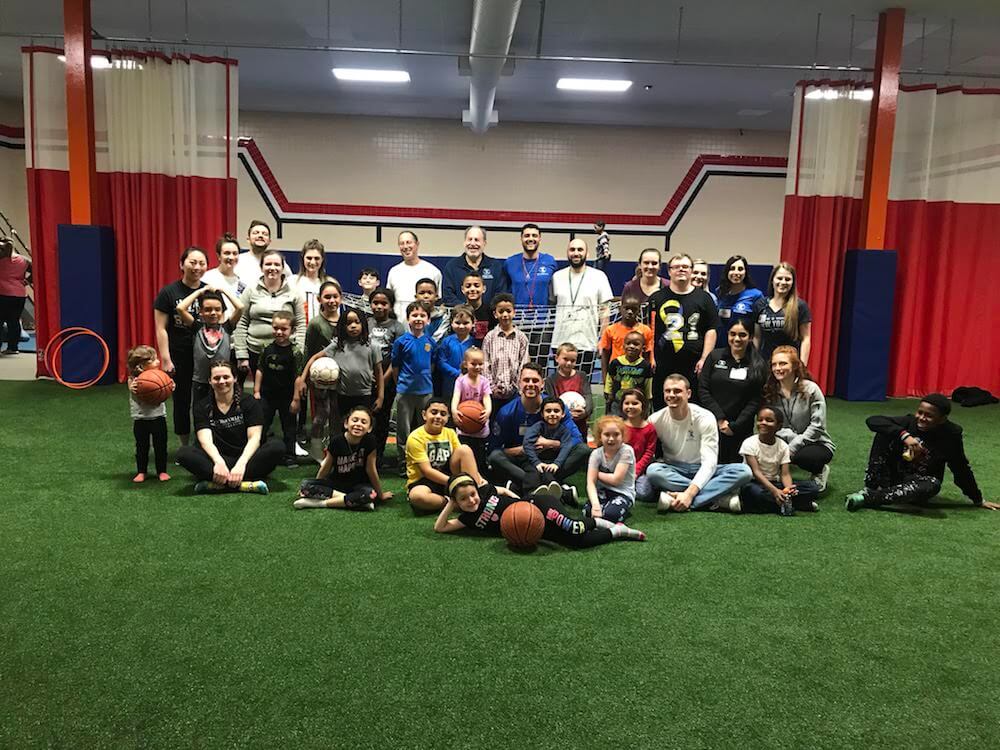 TouroCOM Middletown students took a break from studying to run a sports clinic for local children at the Middletown YMCA on Feb. 17.
Close to 50 children from the Middletown and surrounding areas enjoyed a day of sports activities thanks to TouroCOM Middletown students as part of the school's "Everyone Can Play" initiative at the YMCA of Middletown on Feb. 17.
OMS II Peter Botros said the idea of holding the event came from the regular pick-up basketball games students play with TouroCOM Executive Dean Kenneth Steier at the YMCA.
"We play basketball with our executive dean, which is amazing," said Botros. "What other medical school allows you to do that? Dr. Steier mentioned holding something for the community at the YMCA so we went with it."
The initial plan was to have a basketball clinic for children with disabilities, but as the event approached and the community's interest grew, the students opened it to everyone. More than twenty TouroCOM Middletown students showed up early Sunday morning to help set up stations where children could work on their basketball, soccer, and gymnastics skills
"It's great to be involved with the community," said OMS I Alan Shahbazi. "Everyone has been so friendly to us in Middletown. When stores find out you are part of TouroCOM they offer you discounts. We really appreciate how kind the community has been to us and this was our way of giving back."
"It was rejuvenating," explained OMS II Ina Hysko. "Most of our time we spend studying and this was a nice reminder that we're going into medicine to help people. Afterwards, I was ready to get back to studying."
The event ended after two hours and the children received medals, pizza and assorted Touro-branded gear.
"It was also good training for becoming physicians," said Botros. "Being a physician is more than being smart; it's understanding and being able to work with people from any age group."