Team TouroCOM Percy Sutton Harlem 5K Run/1.5M Walk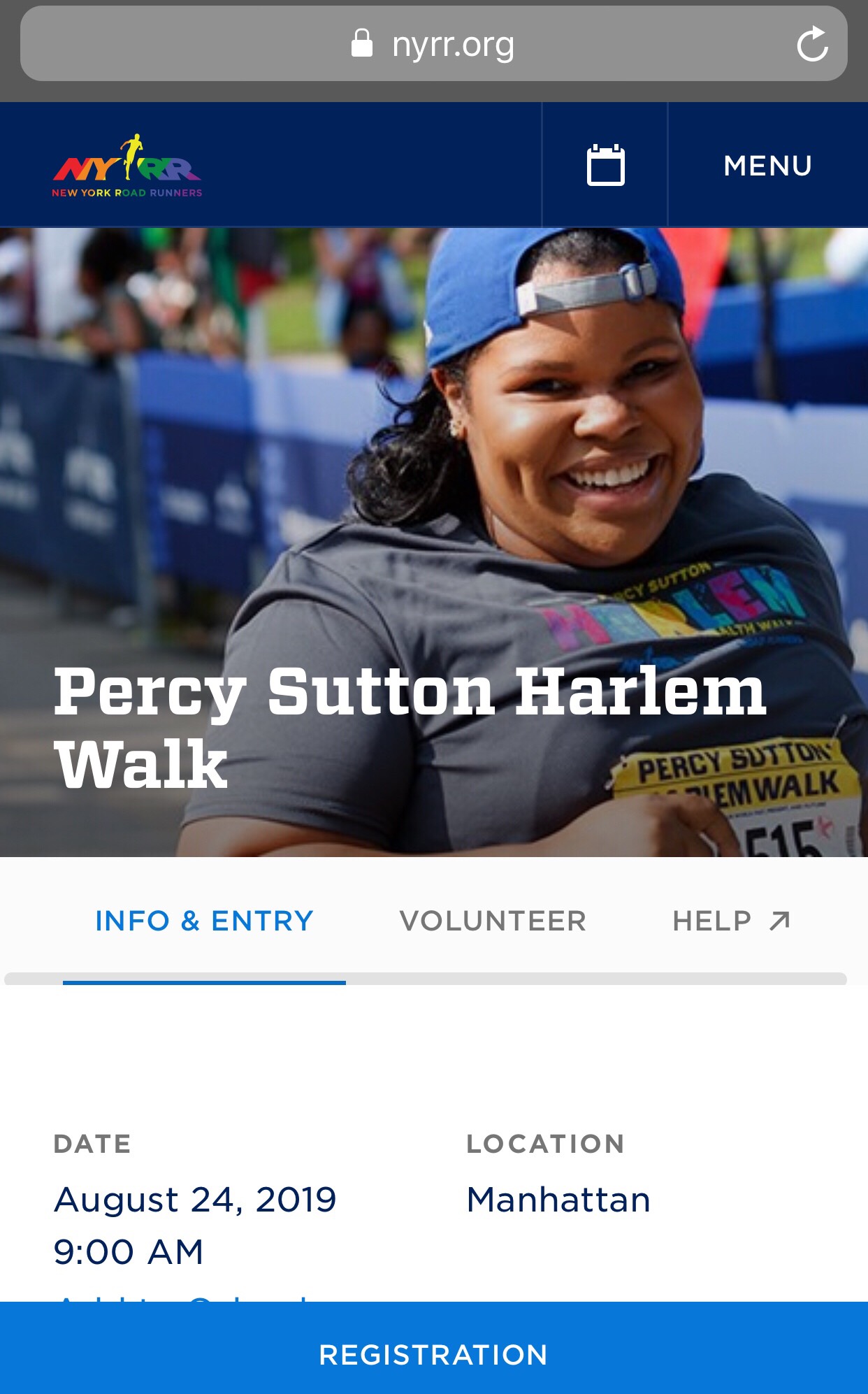 Laura Garland at last year's event
Who:
Touro College of Osteopathic Medicine - Harlem
When:
August 24, 2019, 8:30 AM - August 24, 2019, 12:00 PM
Add to Calendar
08/24/19 8:30 AM
08/24/19 12:00 PM
Team TouroCOM Percy Sutton Harlem 5K Run/1.5M Walk
The run/walk celebrates historic Harlem and is part of Harlem Week, one of the northeast area's largest cultural celebrations.
This 5K race honors the late Percy Sutton, who as Manhattan borough president in the 1970s championed the New York City Marathon as a five-borough event and remained a supporter of NYRR and running throughout his life; he passed away in 2009.
If you are interested in running or walking, please reply to Dr. Bahri, so she can send you a registration invite via the NYRR website. The discounted group price with TouroCOM is $20. DEADLINE TO REGISTER IS JULY 26th
NOTE: if you are an NYRR member, you need the invite code in order to obtain the discount, or else you will be charged the NYRR member rate ($30 run; $20 walk). The run counts/qualifies towards the NY marathon.
Ms Laura Garland, Executive Assistant to Dean Forstein is in the lovely photo (reppin' TouroCOM!). We had a great time! Please join us!
Contact Info