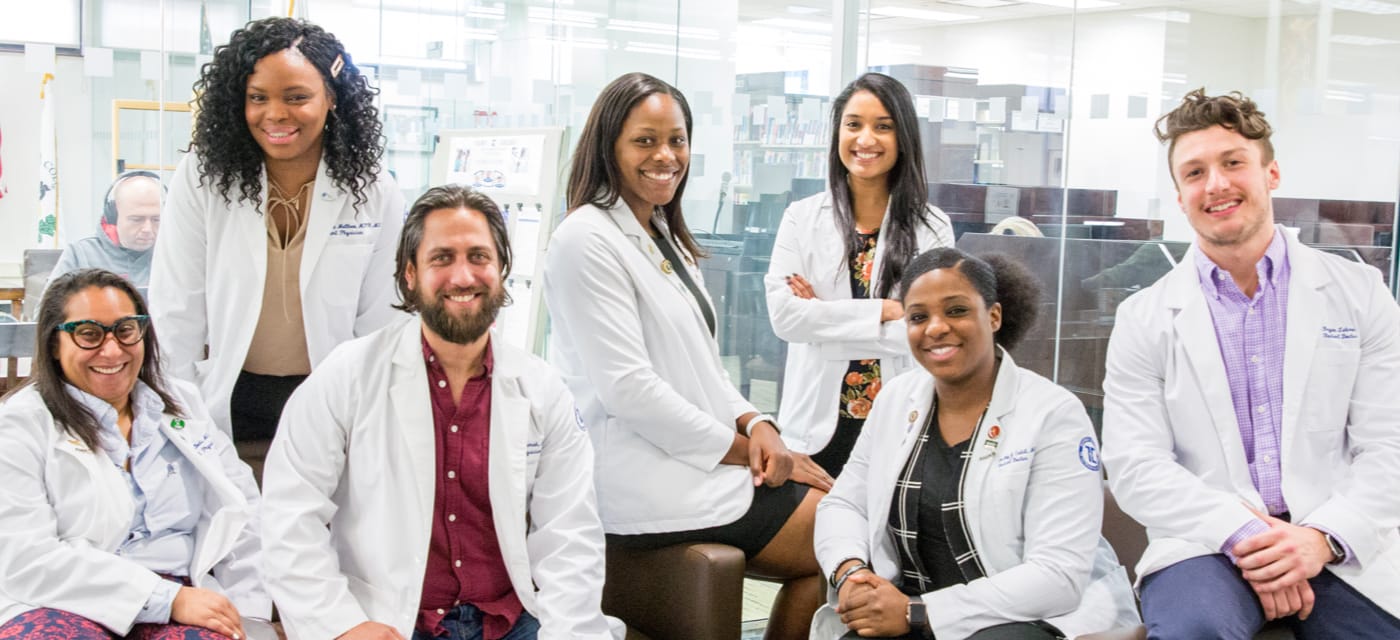 Doctor of Osteopathic Medicine
Jerry Cammarata, PhD
Chief Operating Officer; Dean of Student Affairs
Associate Professor
Touro College of Osteopathic Medicine - Middletown
Dr. Jerry Cammarata is currently the Dean of Student Affairs at Touro College of Osteopathic Medicine. Dr. Cammarata was appointed the Associate Executive Director of Coney Island Hospital by the President of the Health & Hospitals Corporation, Dr. Benjamin Chu in April, 2002. Dr. Cammarata was responsible for Development associated with the new construction of a $104 Million medical tower which was completed in 2004. Dr. Cammarata continues to serve as the United Nations Liaison to the World Safety Organization, as a Safety Executive Officer. In July 2000, Dr. Jerry Cammarata was appointed the Commissioner of the Department of Youth and Community Development by Mayor Rudolph Giuliani. His Department of Youth and Community Development operated under a budget of $155 million, had a staff of 500 and developed and managed youth and community based programs including literacy, citizenship and After School (Beacon) programs. Prior to his appointment as Commissioner, Mayor Giuliani appointed Dr. Cammarata Chairman of the Youth Board of the City. While serving as Commissioner and now as the Associate Director of Coney Island Hospital, Dr. Cammarata also maintained a dual appointment as a Member of the New York City Central Board of Education, appointed to that position by Borough President Guy Molinari in 1995 and served through June 30, 2002. As a Board Member, he was responsible for 1.1 million students, 1100 school buildings and an educational budget of $13 billion. Dr. Jerry Cammarata was also the New York City Area Director of the New York State School Boards Association from September 1995 through June 30, 2002. During his tenure as School Board member in New York City, he was also the member of the Board of Trustees of the Fund for Public Schools. Professionally, Dr. Jerry Cammarata is a healthcare management consultant specializing in Medical Risk Management, OSHA compliance and medical/nursing facility education to over 120 hospitals and nursing homes in the New York City Metropolitan area. Dr. Cammarata has been an adjunct faculty member of the City University of New York in Safety Technology, Fire Protection, Consumer Protection, and Human Resources as well as enjoyed faculty privileges at Wagner College (New York) in the area of Communications. Besides his career work in health, safety and education, he is a licensed Speech/Language Pathologist, as well as a licensed and Board Certified Audiologist. Dr. Jerry Cammarata is the author of, THE FUN BOOK OF FATHERHOOD, an autobiographical account of raising his children as the result of his receiving a Paternity Leave. Dr. Jerry Cammarata's academic qualifications include his undergraduate degree from Hofstra University and graduate degrees from Hofstra University and California Coast University. Dr. Cammarata also has received an honorary doctorate in Science from Mercy College, Doctor of Humane Letters from Dowling College and the Presidential Medal of Honor from St. John's University. In 2000, Phi Delta Kappa of Columbia University named him Educator of the Year. Dr. Jerry Cammarata was President Carter's Appointee to the White House Conference on Families in 1980 and President Reagan's Appointee to the Selective Service System, Civilian Review Board in 1982, where he was the Chairman of the Civilian Review Board for New York City.
Publications
Fanning, S. L., Proscia-Lieto, T., Buskey, T. J., Clayton, K. E., Rose, F., Toplan, S., Burke, D. A., Dady, N., Cammarata, J., & Forstein, D. A. (2020). Incorporation of CASPer Online Situational Judgment Test to Enhance the Holistic Admissions Process. The Journal of the American Osteopathic Association, 120(3), e16–e17. https://doi.org/10.7556/jaoa.2020.035
Cammarata, J. (2018). The fun book of fatherhood: A paternity leave dad - tale of a pioneer. Meadville, PA: Christian Faith Publishing, Inc.
View All on Touro Scholar