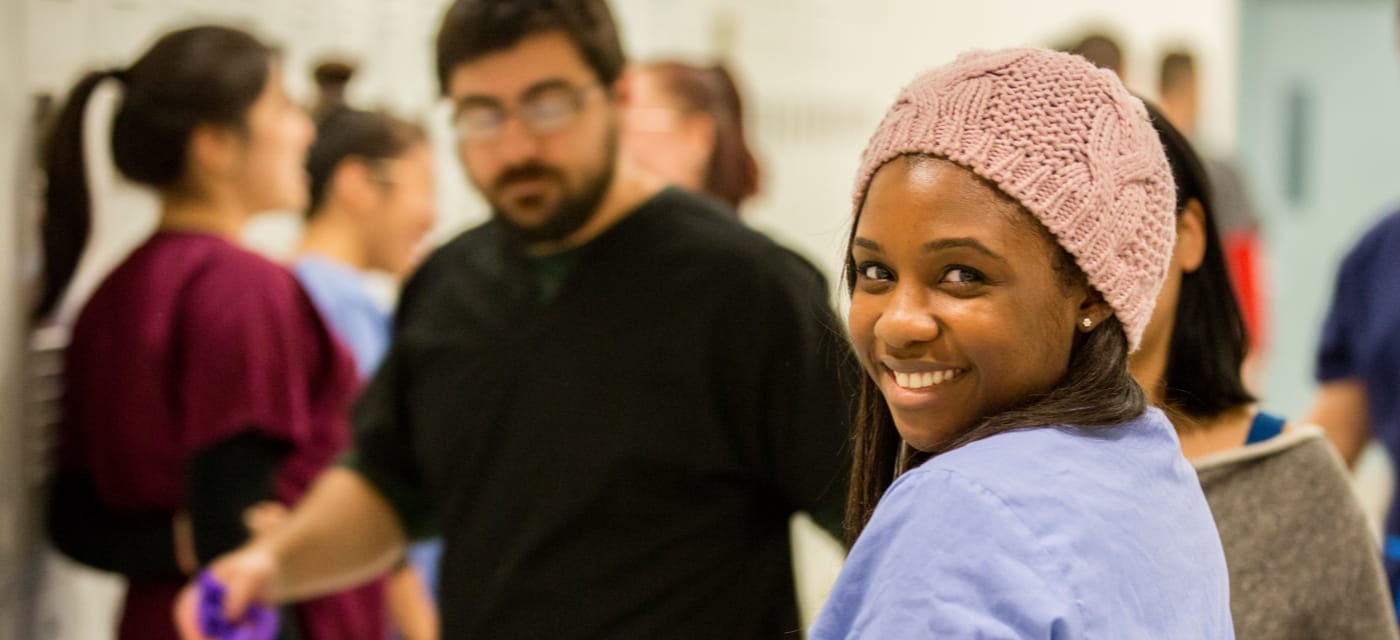 Admissions & Aid
Bursar
The bursar's office is here to help you with your student finances. We maintain your student tuition accounts and can help you with making a payment and payment plan options. We review all charges and payments, issue refunds and provide support and guidance to help you navigate paying for your education.
Tuition Payments
TouchNet is Touro's means of providing our students with 24-hour access to account activity, making payments, and setting up payment plans online. To access TouchNet, log in to TouroOne at touroone.touro.edu following the user and password guidelines, and then select "TouchNet" from the menu. For questions or issues with access, please contact TouroOne Helpdesk at help@touro.edu.
Payment methods accepted through TouchNet include all major credit cards or by E-Check using a checking account. Please be advised that payments on student accounts made online by credit or debit card will be charged a 2.85% non-refundable convenience fee by our third-party provider, TouchNet® Pay Path.
The Office of the Bursar is committed to guarding our students from unlawful acts of identity theft. The College takes very seriously the privacy rights of students, including the protection of personal credit card and bank account information.
To make a tuition payment, students should log in to touroone.touro.edu using their TouroOne portal credentials. Please be advised that a $100 late fee will be posted to your account for each month that your balance is not paid in full or a payment plan is not set up
If necessary, follow these account management steps:
Select the "Financial Services" tab on the top of the home page. Select "TouchNet" in the Student Accounts box.
Select "My Account."
Select Applicable Terms and Verify Amount.
Select Date and Continue.
Select Payment Method. Enter your credit card information or your checking or savings account information and select "Continue."
Review payment and click "Schedule Payment."
A message will be sent that states "Thank you, you have successfully scheduled your payment(s) for MM/DD/YY."
If you are an Authorized User (other than the student) log in here: https://secure.touchnet.net/C21513_tsa/web/login.jsp
The bank account holder must have knowledge and authorize this transaction. To authorize a third party, such as a parent or spouse, to access the student's TouchNet account and make a payment on his/her behalf, select "Authorize Payers," then select "Add New." Enter the authorized payer's name and email address, then create a username and password. The authorized payer will receive the TouchNet link and their personal username and login information via email.
International Payment
Touro University has partnered with Flywire to provide our international students with a secure payment method that simplifies the payment process.
Pay with accounts in your home country, in your currency for most countries.
Offers payment methods like bank transfer, credit cards, and e-payments (Alipay/PayPal) making the process familiar and easy for you.
Avoid unnecessary bank fees and receive favorable foreign exchange rates.
Track the progress of your payment anytime. Flywire's multilingual customer support is available to help 24 hours a day using multiple channels.
To begin your payment, go to Touro University's Flywire payment site at touro.flywire.com and follow the instructions provided by Flywire to complete the payment.
Flywire Customer Support
Email: support@flywire.com
Website: https://help.flywire.com/
How to Pay Video: https://vimeo.com/153781014
Please contact the bursar's office if you have any questions about our policies or procedures for wire transfers. (Touro will not accept wires that exceed over the student's account balance.)
Student Health Insurance
All on-ground Touro College of Osteopathic Medicine students must carry comprehensive health insurance for the benefit of the university community. Students are enrolled in the Touro University/TouroCOM Student Health Insurance Plan each year. The plan's cost will immediately be billed to the student's account.
The plan available for all TouroCOM students is insured by Aetna Life Insurance Company (Aetna). If you have another insurance plan and want to opt out of the Student Health Insurance Plan, an online waiver must be submitted by the deadline.
For additional TouroCOM Student Health Insurance information or to submit your enrollment or waiver request, go to app.hsac.com/tourocom.
Note on enrollment and waiver process:
All students MUST be covered by an ACA-compliant domestic health insurance plan. Students who do not submit a waiver request by the deadline will be automatically enrolled and charged for the Touro COM Student Health Insurance Plan for the entire academic year.
The Servicing Administrator for the enrollment and waiver process of the TouroCOM Sponsored Student Health Insurance Plan is HSA Consulting, Inc. (HSAC). If you have questions regarding the enrollment or waiver process, contact HSAC at 1-888-978-8355.
Student Refunds
Any student in overpayment of tuition will receive a refund. All refunds are issued within 14 days of the credit balance posted to their student account (check your TouchNet account activity to confirm the posting). Refunds may be processed via paper check or E-check directly to the student's bank account of choice. Please ensure that you update your account information. The college is not responsible for delays in payments due to incorrect information entered by the student or their representatives. If paid by credit card, that credit card will be refunded. If you apply for Federal Direct Loans, you will be notified via email of the date your loan funds have been received and credited to your student account. If you wish to cancel all or a portion of your loan please return the notification to the Financial Aid Office within 14 days.
Library Fines
Pay your library fines online. You must pay all library fines to get your grades and diploma.
Contact your campus library if you're not sure if you owe any library fines, or have questions about your dues.
Bursar Office Hours & Contact
Monday-Thursday: 9am-5:30pm, and on Friday: 9am-2pm
Contact
Olga Soto
Student Account Supervisor | Harlem Campus
(212) 851-1199 Ext. 42591

2090 Adam Clayton Powell Jr. Blvd., Room 520 C, New York, NY 10027
Lin Zhang
Student Account Representative | Middletown Campus
(845) 648-1000 Ext. 60124

60 Prospect Avenue, Middletown, NY 10940