Veteran Spotlight: Nicholas Hoffmann
Nicholas Hoffmann is Assistant Director of Educational Media at Touro College of Osteopathic Medicine (TouroCOM) in Middletown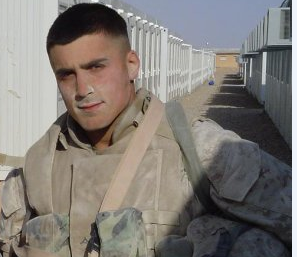 Nicholas Hoffmann
Reason he enlisted: Former Sergeant Nicholas Hoffmann enlisted in the Marines for two reasons: his father served so it was something he always considered and after witnessing the atrocities of September 11, 2001, he felt like it was something he needed to do.
Active duty assignment: Field Radio Operator for the 2nd Battalion 7th Marines.
"Aside from being a radio operator for our infantry companies, I was also part of the Battalion quick react force. Our Battalion was deployed to the Al Anbar province of Iraq during this time," he said.
Military awards: Recognized as "Marine of the Quarter" in the summer of 2004 while deployed in Iraq and Meritorious Mast for his conduct during Operation Ripper Sweep.
Military skills he applies at Touro: Working with different Marines from all walks of life has really helped him to develop effective communication skills.
"I learned many things in the Marines however, the critical skills learned throughout this experience that apply to everything would be planning and preparation. As the saying goes, prior proper planning prevents poor performance.'"
What he appreciates most about the students at Touro: TouroCOM Middletown students have really embraced the Middletown area.
"Even though they are working countless hours towards bettering their future, they still make time to be active in the community," Hoffmann said.