TouroCOM-Middletown Hosts First Health Fair
TouroCOM students organize first health fair in Middletown, NY.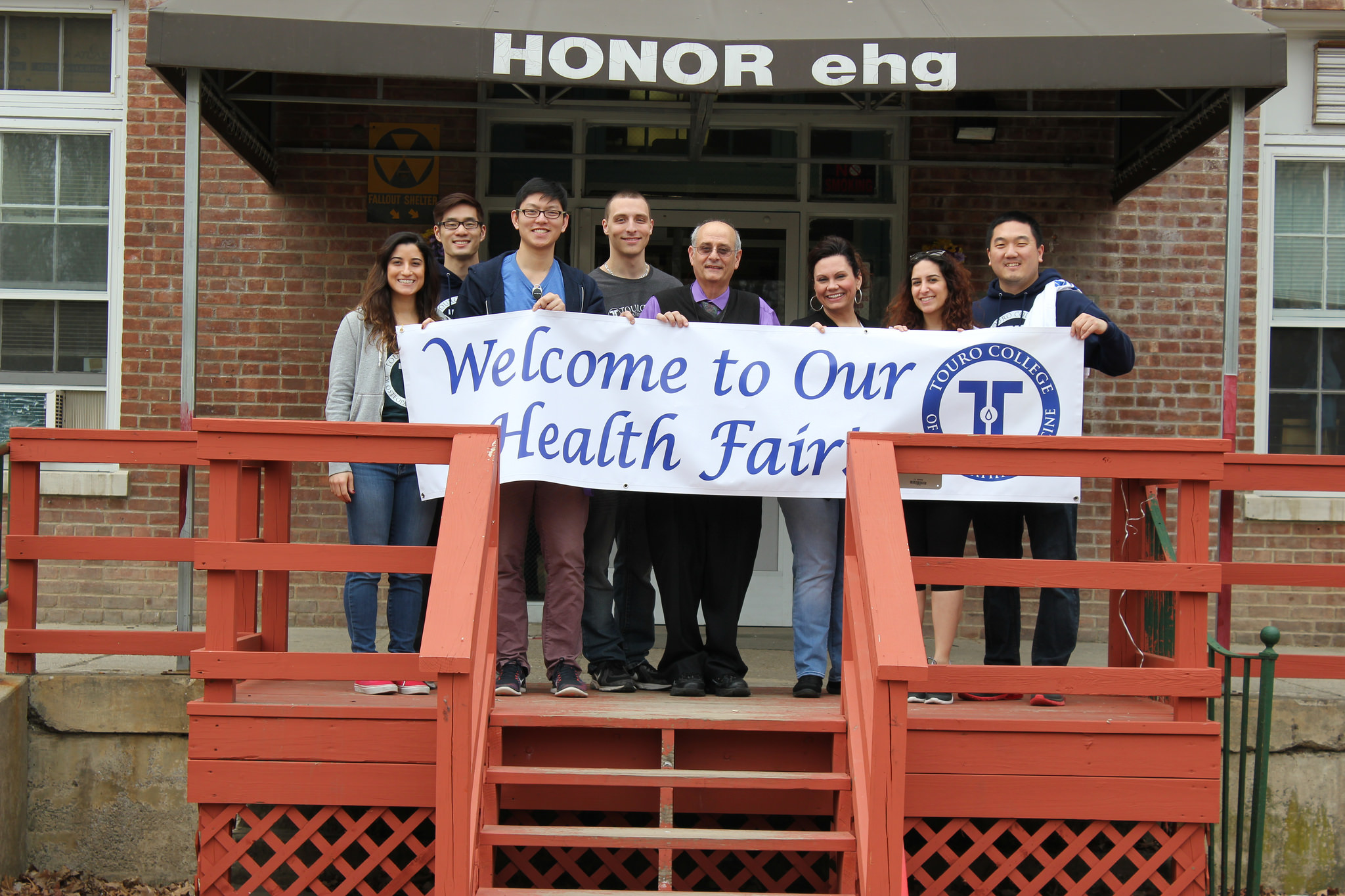 TouroCOM-Middletown students pose in front of the HONORehg building in Middletown, NY, where they held their first community health fair.
On Sunday, March 13, DO candidates hosted a volunteer health fair at HONORehg (Helping Others Needing Our Resources - formerly Emergency Housing Group), a homeless shelter located in Middletown, NY.
Approximately 70 visitors stopped by at the health fair to receive free health screenings and educational packets that promoted healthy living. The DO students also delivered 50 hygiene kits to HONORehg's Emergency Services, St. Margaret's Soup Kitchen, and RECAP.
The health fair was organized by TouroCOM-Middletown's Health Fair Committee members Christine Boyajian, Bianca Zapata, Jonathan Lee, Lina Acopians, Peter Voong, and Devin Howell, and Jonathan Lee; along with SGA president Daniel Horace Lee.
"Organizing the health fair was an excellent experience for us as medical students to reach out to the community, and provide access to basic health care services to underserved populations," said first-year medical student Lina Acopians. "It was also an opportunity to increase awareness of Osteopathic Medicine and let people know that TouroCOM is here to support the community. We are excited to continue collaborating in the future to make a positive impact in the Hudson Valley."
"We are so pleased to be an integral part of this wonderful community and contribute to improving the health of the people who live here by providing free health screenings and education on healthy living," said TouroCOM-Middletown Dean Kenneth Steier.
Read here about the health fair going on that same weekend at TouroCOM-Harlem.