TourOlympics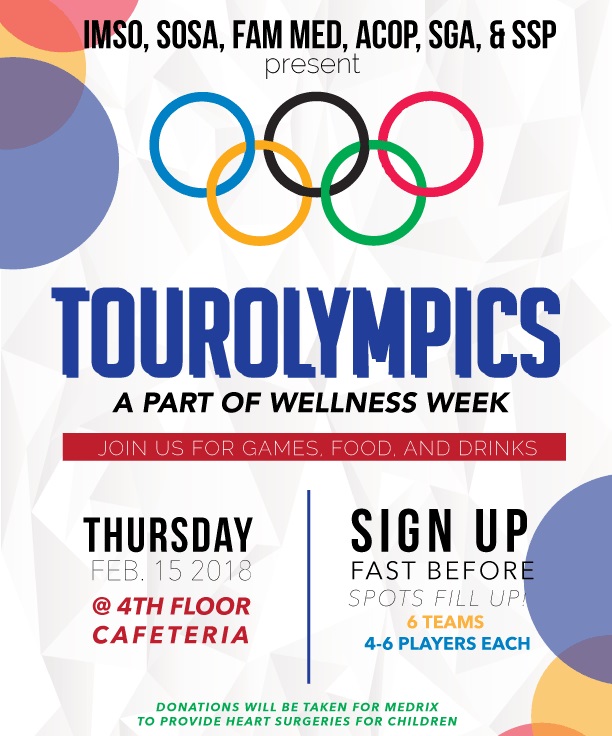 Who:
Touro College of Osteopathic Medicine - Harlem
When:
February 15, 2018, 3:00 PM - February 15, 2018, 5:00 PM
Where:
4th Floor Cafeteria
IMSO, SOSA, ACOP, Family Medicine, SSP and SGA invite you the TourOlympics, a part of Wellness Week!
There will be 6 teams with 4-6 players each.
We will be taking donations that will go to MEDRIX, an organization that provides heart surgeries for children. Each team is recommended to donate toward the cause.
Contact Info
Patrick O'Toole, potoole2@student.touro.edu