Movie Night and Hurricane Relief Effort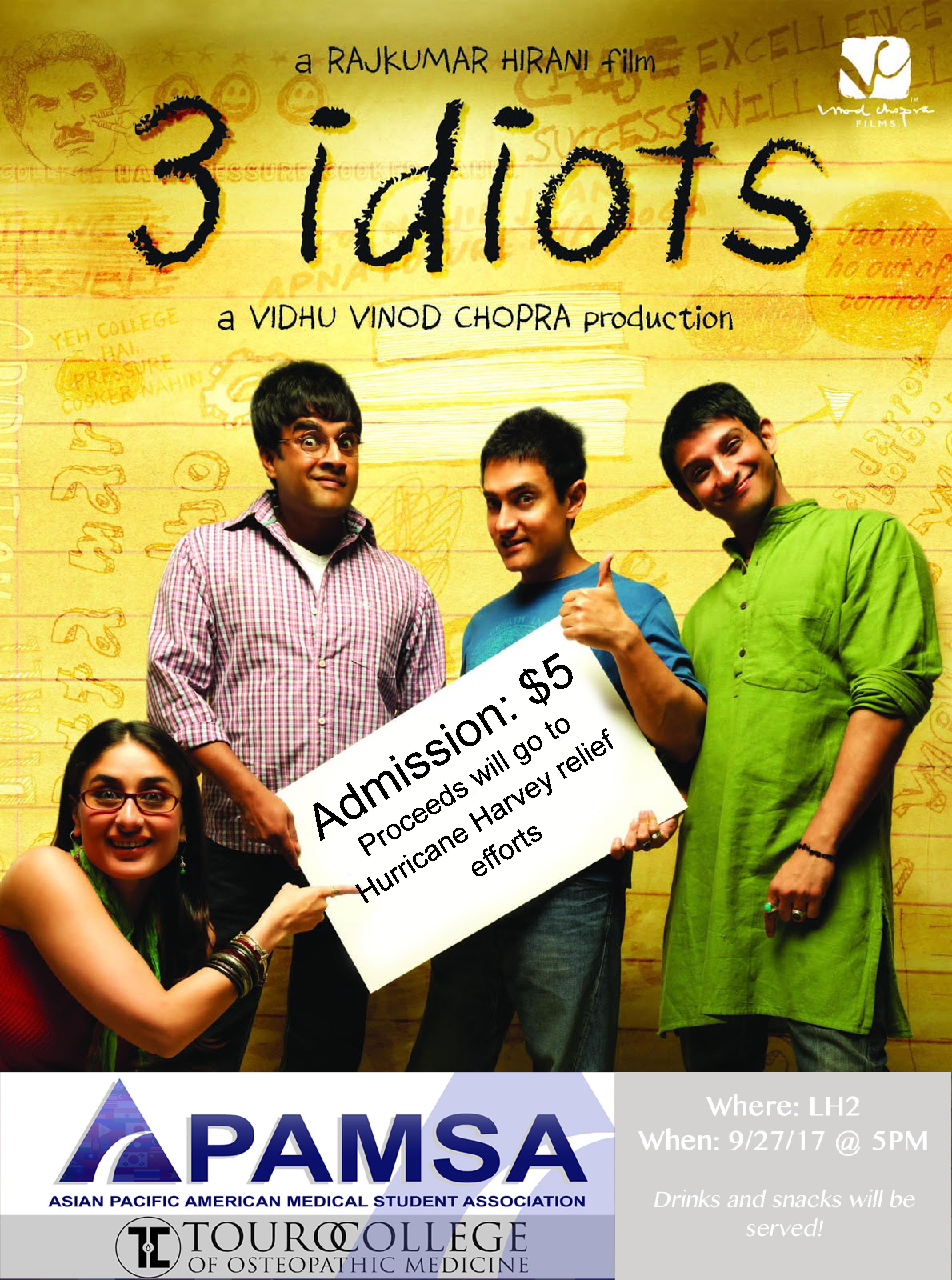 Who:
Touro College of Osteopathic Medicine - Harlem
When:
September 27, 2017, 5:00 PM - September 27, 2017, 8:00 PM
APAMSA will be having a movie night: Our theme is Bollywood and we will be screening "3 Idiots". Admission: $5. Proceeds will go to Hurricane Harvey relief efforts.
Drinks and snacks will be served!
Contact Info
Justin Chin, jchin2@student.touro.edu