MedAchieve Specialties Fair
4th Floor Cafeteria
230 West 125th Street, New York, NY 10027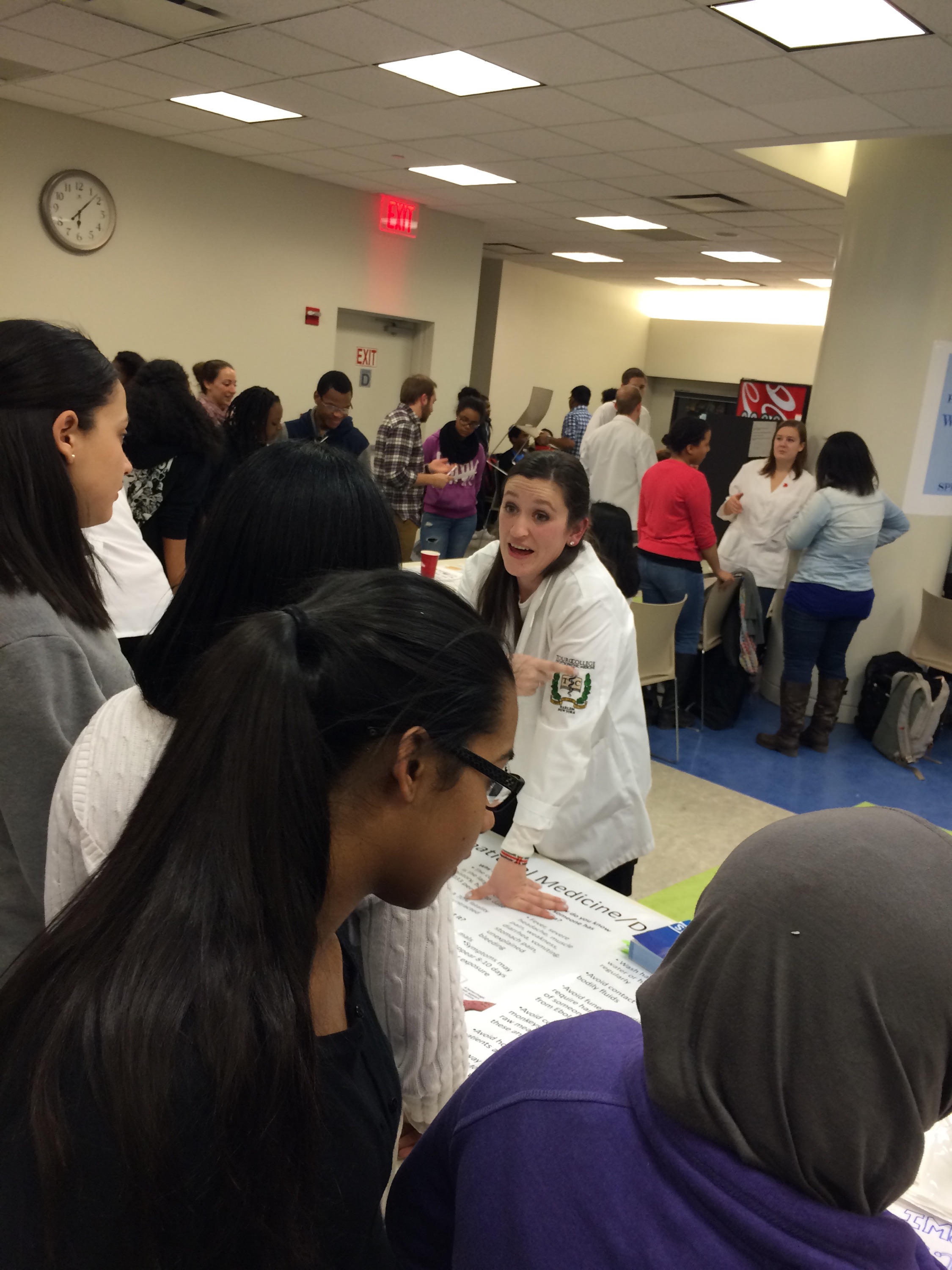 Who:
Touro College of Osteopathic Medicine - Harlem
When:
April 6, 2017, 6:00 PM - April 6, 2017, 8:00 PM
Where:
4th Floor Cafeteria
230 West 125th Street, New York, NY 10027
To introduce high-school student participants of MedAchieve to all the different medical specialties that are available within the field of medicine.
Student Organizations will set up a table with information on their field of medicine as well as an interactive activity for the students to learn about their specialty.
We know most of our students come from underserved backgrounds within the Harlem community and are unaware of how many different fields of medicine are available. The students are highly motivated and interested in medicine; and it is a great learning opportunity for them!
Contact Info
Shanel Mehta, smehta4@student.touro.edu