Harlem Spring Formal - A Great Gatsby Celebration
The Loeb Boathouse at Central Park
E 72nd St, New York, NY 10021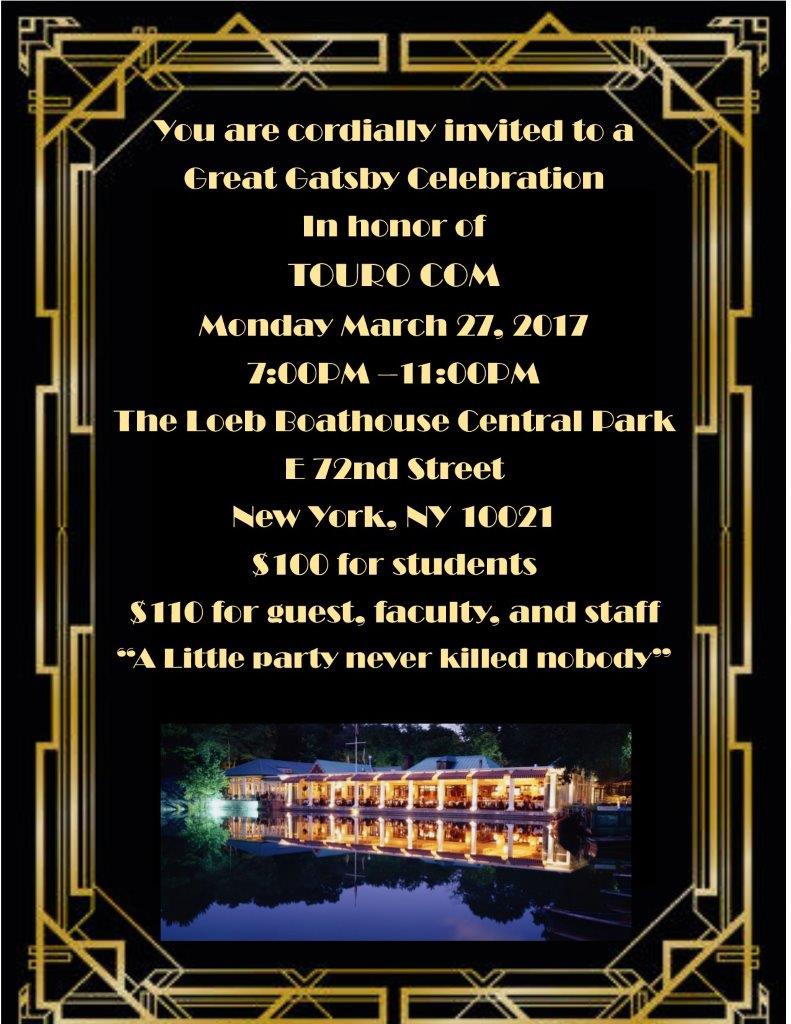 Who:
Touro College of Osteopathic Medicine - Harlem
When:
March 27, 2017, 7:00 PM - March 27, 2017, 11:00 PM
Where:
The Loeb Boathouse at Central Park
E 72nd St, New York, NY 10021
With our schedule full of exams and long nights staying up, take a break from studying, stress, and caffeine to celebrate a 1920's formal full of good music, great view, and phenomenal company!
Tickets go on sale Wednesday, January 18th from 12PM-1PM between LH1 and LH2.
Tickets will be $100 for students and $110 for guest/faculty/staff until January 30th.
Contact Info
Social Committee