Karen Vega
Bronx, NY
Hunter College, CUNY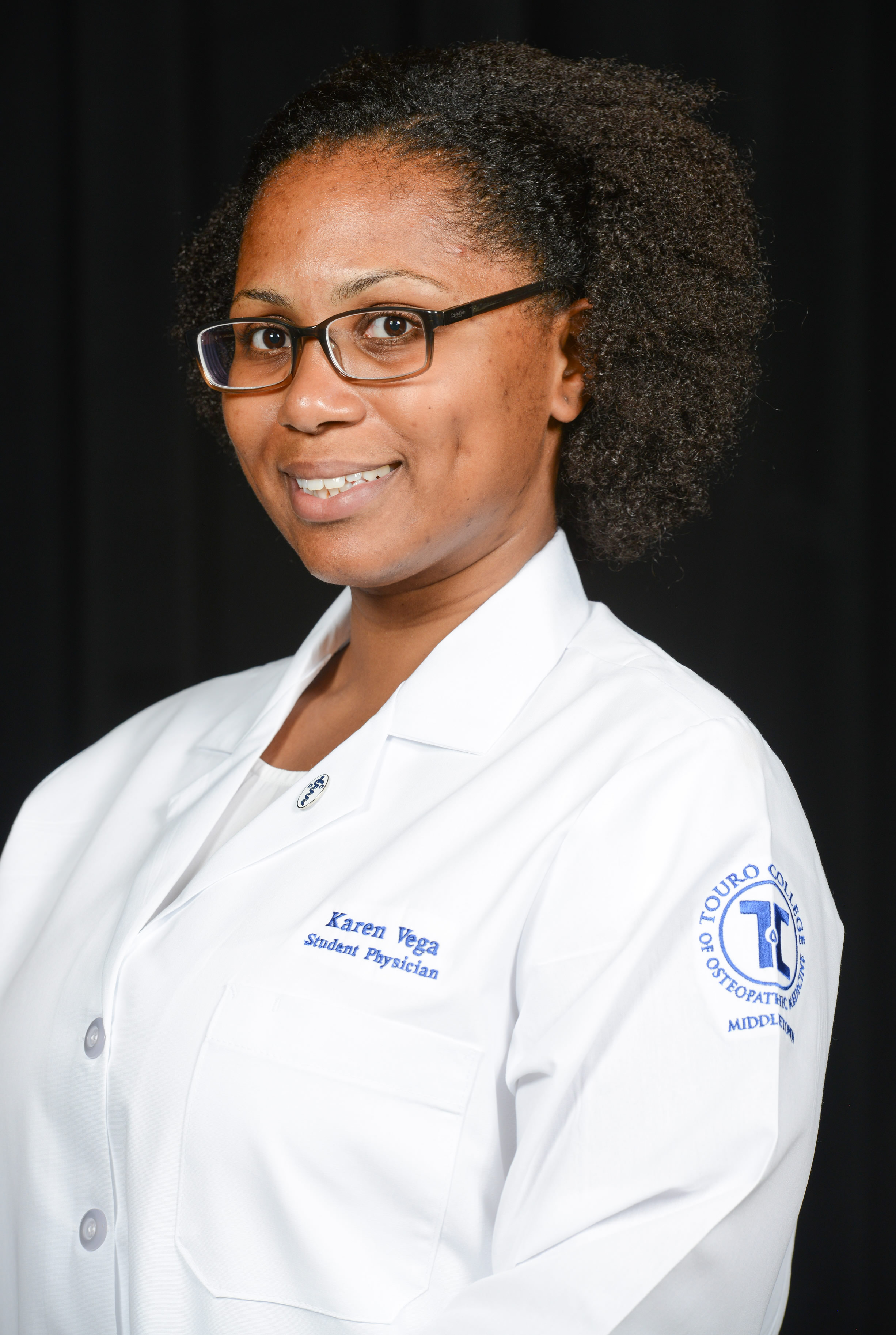 Why Medicine
"My father died when I was fourteen from a stroke so I became interested in cardiology and how to prevent fatal strokes."
Fun Fact about Karen
Karen was a successful lab technician, but decided to take a risk and attend medical school. "I thought to myself, if I want to do this, why can't I?" she said.