Combating Cancer with Medical Students from Around the Country
Huong Nguyen Was a Fellow at CUPID Program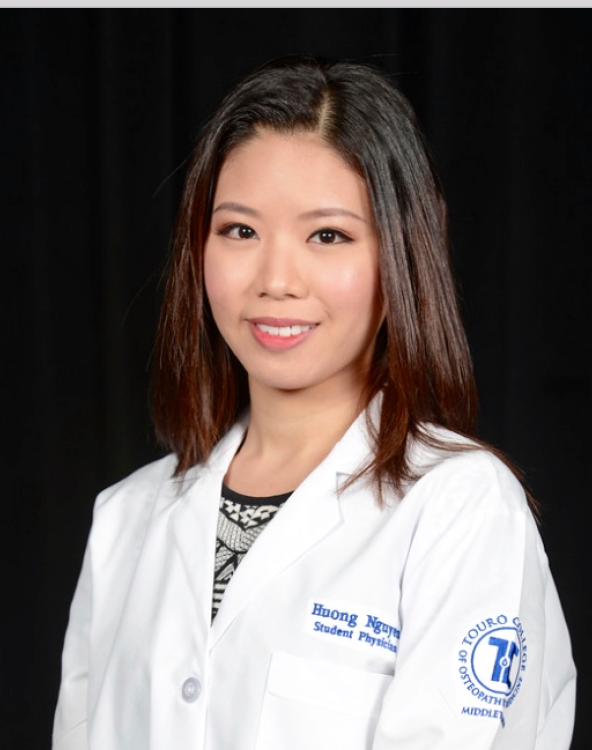 Early on TouroCOM Middletown student Huong Nguyen knew that she was interested in medicine.
"I've wanted to become a doctor since fifth grade," said Nguyen. After graduating Penn State University, Nguyen took a slight detour before applying to medical school and became a researcher at Johns Hopkins University while completing a Master's degree in biotechnology. While there, she published her first paper in Oncotarget, "Assessing angiogenic responses induced by primary human prostate stromal cells in a three-dimensional fibrin matrix assay."
Nguyen spent this summer as a fellow at the prestigious Cancer in the Under-Privileged, Indigent, or Disadvantaged (CUPID) Summer Translational Research Program. The seven-week program, run by Johns Hopkins Medicine and Indiana University, helps medical students who are interested in oncology understand how health disparities affect cancer treatment. The program includes research, rotations and lectures by medical professionals.
"We not only learn about healthcare disparities, but about why it is necessary for doctors to have discussions with their patients about getting the best possible care," said Nguyen.
Part of what she enjoyed about the program is meeting other medical students from around the nation who share her focus on fighting cancer.
"Fifteen medical students from different schools came together because of our interest in cancer research," said Nguyen. "The best part is knowing that both researchers/providers and patients are pushing boundaries to create better treatments and screening tests to serve our communities."
For her research component, Nguyen is studying the effects of the protein Exportin-1 on DNA damage and protein localization. The program also included a day of lobbying on Capitol Hill in June with activists and cancer survivors.
"The cancer survivors I met gave me insights about how they were able to get through their battles," said Nguyen. "Their stories helped me understand how treatment affects them on a personal level."